Holt/Kostera win Sydney Mitsubishi battle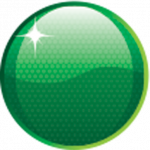 Garry Holt and Stuart Kostera took their first victory of the 2014 Australian Manufacturers' Championship season in the Australian 4 Hour at Sydney Motorsport Park.
The duo battled the similar Mitsubishi Lancer Evo X of Glenn Seton/Aaron Seton/Bob Pearson for much of the going, with Holt/Kostera electing for a three-stop strategy against their rival's two.
The fight was resolved in the favour of Holt/Kostera when Glenn Seton was forced to retire the Pro-Duct entry with broken right-front wheel studs just over an hour from the flag.
The failure came after an impressive middle stint from 16-year-old Aaron Seton, who was making his circuit racing debut at the event.
"It was a great race, and full on from the first lap, you couldn't let off the pressure for one bit," said Holt afterwards.
"We gave ourselves a kick in the backside after Phillip Island where everything that could go wrong, did go wrong, and we have turned it around.
"The car and the crew were fantastic today and it's a great way to regroup.
"We worked out that it was better to break the race into three stops rather than try and stretch it on fuel to do two, we put less fuel in at each stop and it worked."
The result comes 12 months on from a controversial Sydney AMChamps finish that had seen Kostera pit for fuel on what proved to be the last lap, costing him victory.
Seton's misfortune allowed the Beric Lynton/Tim Leahey BMW 1M into second place, a lap adrift of the winning car at the flag.
Grant and Iain Sherrin completed the outright podium in their BMW 135i, taking out Class B in the process.
Tony Alford/Ryan McLeod took their BMW 1M to fourth after early contract between McLeod and the Matt Cherry-driven Audi TT RS, which ended up ninth in its maiden AMChamps appearance.
The Jake Camilleri/Scott Nicholas Mazda 3 MPS recovered from engine problems early in the weekend to win Class C with fifth outright.
Class D went to Keven Herben/Luke King after the sister Honda Integra of Jake Williams/Geoff Rands struck mechanical problems two laps from home.
The support action at the Shannons Nationals event saw the Radical Australia Cup, Sports Racer Series and Superkarts all on track.
Tim Berryman and James Winslow combined to take the Radical round victory having taken a win each in the 50 minute heats.
Winslow's victory came despite a rear-of-grid start and a drive-through penalty, awarded due to his status as a seeded driver.
Neale Muston led early in both races but twice struck mechanical problems, putting him out of the second encounter completely.
Reigning Sports Racing Series winner Adam Proctor took his first round win of the year in the multi-marque sportscar class.
Proctor recovered from slow starts in both of Sunday's races to take the race wins, beating points leader Roger I'Anson but just 0.1s in the final.
Gary Pegoraro took a surprise win in the Superkarts after Ilya Harpas, who had dominated much of the weekend, failed to finish Race 4.
The Shannons Nationals will continue at Queensland Raceway on August 8-10, featuring the Formula 3 Australian Drivers Championship, Kumho V8 Touring Cars, Kerrick Sports Sedans Series, Dial Before You Dig Super 6 Touring Cars, Porsche GT3 Cup Challenge presented by Pirelli, Australian Formula Ford, and the Australian Manufacturers' Championship 'Fight in The Night'.