ANDRA Title favourites emerge in Darwin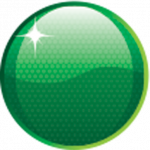 The heat of Darwin has seen John Zappia and Mark Drew edge towards the Australian Top Doorslammer and Top Fuel Motorcycle Titles respectively.
Zappia is aiming for yet another Championship to add to his unbeaten haul over recent years. He didn't have an easy path to the final, having to beat out Grant O'Rourke and arch-rival Peter Kapiris.
In the final, it was handed to the West Australian when his closest Championship rival, Stuart Bishop jumped too early, bringing on the red light. He was also able to take the quickest elapsed time and speed points for the weekend.
"The pressure is off a little bit," said Zappia. "We can afford to try a few things and if that doesn't work we're still up there.
"I didn't know (Bishop red lit). Something weird was going on in staging. I'm looking in the mirror and I thought he's in; I'm in, waiting, waiting, waiting. It seemed to take ages for the orange light to come on.
"I got to the end and saw he was in front of me and thought he must have got a light on me but I got past him and when I got to the end they said he jumped the light. I had no idea."
Mark Drew beat out Gordon Crawford, but a bizarre incident eliminated two of his strongest competitors.
Two heavy hitters in Terry Burnett and Chris Matheson came up against each other. Burnett was eliminated through brushing the wall under ANDRA rules, but post race it became obvious there was an issue for Matheson. The multiple ANDRA Champion was taken to hospital for treatment after a sparkplug displaced at the beginning of his run. Matheson is reported to be suffering no major effects as a result of the incident.
"The track really came around tonight," said Drew. "I had to make gearing changes to drop it any lower than 6.40. I was just running it safe; this bike runs 6.50s real easy. I turned it up a little bit and it dropped into the 6.40s.
"I'm real happy, it's the first time we've run every round and it looks like we achieved what we set out to do.
"It is a shame about Chris (Matheson), I really wanted to run against him in the final. I would have turned it up even more if Chris were there."
Steve Ham took a popular victory in Top Alcohol. The likeable Sydney-sider got to the final by taking out Debbie O'Rourke and Winternationals winner, Jon Sting to meet Gary Phillips in the final.
Never an easy task meeting 16-times national Champion, Phillips, Mobil-backed Ham was able to get the job done on the Lucas Oils-backed Phillips. Despite Ham's win, Phillips continued to extend his Championship lead.
"We just tried to back it down enough, we didn't know where enough was going to be. We had a hunch and luckily it went on down there and we could start building from that," said Ham.
"The same thing happened in the first round but we just had to stick to our guns and run with what we know. Usually we go mid 5.50s and then try to shoot for mid 5.40s and we don't get down the track.
"This weekend was more about making the car go A to B, try cut a light, get down the track and try take a win. That's what happened."
The next ANDRA Drag Racing Championships action will be across the weekend of October 4-5 in Adelaide with Top Fuel, Top Doorslammer and Pro Stock Motorcycle.