Phillips and Zappia top Darwin ANDRA Qualifying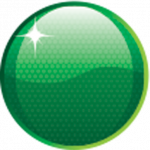 Gary Phillips has established a new Top Alcohol track record at Darwin's Hidden Valley Raceway, tearing down the strip in 5.468 seconds to establish the best time in the category for the ANDRA Pro Series round.
After coming out in the second round of qualifiers and netting a 5.618 second run, he parked the car for the remaining sessions. This allowed Steven Ham to advance to second and recent Winternationals winner Jon Sting to elevate himself to third.
Steve MacLean, John Cannuli, Debbie O'Rourke and Nathan Coles completed the qualifiers.
"It's qualifying, tomorrow is race day, today you can throw everything at it, there's points for low ET and top speed," said Phillips.
"The Government has spent a lot of money on this track and we wanted to really go for it. Dave Hunter who preps the track at Willowbank Raceway joked with us about running a 5.40 and we did it.
"The car looks good engine-wise. That second run it picked up in the first 60 feet but when the tyres shook I pushed both buttons together. I thought about getting off the pedal but it was like, whatever."
John Zappia headed the Top Doorslammer proceedings in the Fuchs Monaro, despite missing his final run due to an oil down bringing the night to a close.
He established a quick time of 5.917 in his second run. Local hero Matty Abel was second quickest followed by Stuart Bishop, Peter Kapiris, Marty Dack and Grant O'Rourke – who has the unenviable task of taking on Zappia first up in eliminations.
"The conditions are a bit tricky here," said Zappia. "The times we are doing people should be catching us. Kapiris has run 5.80s here; Matt Abel has run 5.86 so it's only a matter of getting their cars to find the track.
"At the moment we're going good. I pedalled it in both runs; short shifted and did a couple of little things wrong. We're still in a good position, we've got the number eight qualifier tomorrow so we don't need to push our limits more than we need to."
Mark Drew went 10mph over the national speed record in Top Fuel Motorcycle, but doesn't sit as quickest qualifier, with Chris Matheson taking that honour with a 6.628.
"The first run we had a clutch malfunction," said Matheson. "That ended up being the top qualifier but it was lazy off the line. The second pass we smoked the tyre.
"We didn't go out for the third qualifier because we damaged the motor on that second attempt and we put another one in. But we live to fight another day.
"Hopefully we can find our form tomorrow because I've driven for 35 hours up here. There's a lot of thinking on the way up and there'll be a lot of thinking on the way back so it'd be nice to have nice thoughts on the way home," he laughed.
Elimination action kicks off at Hidden Valley, Darwin tonight at 6pm.