Kyle Busch takes Loudon pole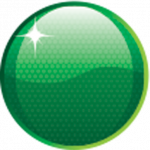 Kyle Busch has scored his second pole of the season with the fastest time at New Hampshire Motor Speedway ahead of the Camping World RV Sales 301.
It is Busch's second pole at the track and 15th of his Sprint Cup Careera.
He beat Jimmie Johnson and team-mate Denny Hamlin in third with a speed of 222.299 km/h (138.130 mph).
"I gave it everything I had. I thought it was a little too tight, but I guess it carried some good speed," said Busch.
"We've been close on the win here. The biggest thing is I like to be able to take off and go and when I can take off and go, that's when it tends to get too tight. That's when the other guys were beating us last year."
Hot conditions made for a slippery track with Australia's Marcos Ambrose setting the 21st fastest time.
"It looks like most of the Fords have the same speed right now, in a group," said Ambrose.
"The track is hot, it's slick and we need to turn better. I think we're all fighting basically the same thing.
"We made a few attempts to get better but just weren't good enough to get into the Top-12. It's about where we have been today, but now we can just concentrate on race trim."
Ambrose has some V8 Supercar driver support this weekend with Scott McLaughlin at Loudon to take in his first NASCAR race. The 21 year old Volvo star got the full treatment thanks to the Richard Petty Motorsports' crew.
"Chilled out with Marcos and watched a bit of practice from the top of his truck and qualifying on pit road! Very cool!" said McLaughlin via Twitter.
QUALIFYING: Camping World RV Sales 301 – New Hampshire Motor Speedway 
| | | | | | | | |
| --- | --- | --- | --- | --- | --- | --- | --- |
| | CAR | DRIVER | MANUFACTURER | SPONSOR | MPH | BEST TIME | BEHIND |
| 1 | 18 | Kyle Busch | Toyota | Interstate Batteries | 138.130 | 27.574 | Leader |
| 2 | 48 | Jimmie Johnson | Chevrolet | Lowe's | 137.790 | 27.642 | –0.068 |
| 3 | 11 | Denny Hamlin | Toyota | FedEx Freight | 137.081 | 27.785 | –0.211 |
| 4 | 14 | Tony Stewart | Chevrolet | Mobil 1 | 137.076 | 27.786 | –0.212 |
| 5 | 1 | Jamie McMurray | Chevrolet | McDonald's | 137.017 | 27.798 | –0.224 |
| 6 | 22 | Joey Logano | Ford | AutoTrader.com | 136.815 | 27.839 | –0.265 |
| 7 | 2 | Brad Keselowski | Ford | Redds | 136.805 | 27.841 | –0.267 |
| 8 | 15 | Clint Bowyer | Toyota | 5-Hour Energy | 136.702 | 27.862 | –0.288 |
| 9 | 78 | Martin Truex Jr | Chevrolet | Furniture Row | 136.629 | 27.877 | –0.303 |
| 10 | 5 | Kasey Kahne | Chevrolet | Great Clips/Shark Week | 136.174 | 27.970 | –0.396 |
| 11 | 24 | Jeff Gordon | Chevrolet | Drive to End Hunger | 136.058 | 27.994 | –0.420 |
| 12 | 4 | Kevin Harvick | Chevrolet | Budweiser | 135.912 | 28.024 | –0.450 |
| 13 | 42 | Kyle Larson | Chevrolet | Target | 136.384 | 27.927 | –0.353 |
| 14 | 99 | Carl Edwards | Ford | Fastenal | 136.296 | 27.945 | –0.371 |
| 15 | 20 | Matt Kenseth | Toyota | Dollar General | 136.257 | 27.953 | –0.379 |
| 16 | 27 | Paul Menard | Chevrolet | Duracell / Menards | 136.257 | 27.953 | –0.379 |
| 17 | 55 | Brian Vickers | Toyota | Aaron's Dream Machine | 136.223 | 27.960 | –0.386 |
| 18 | 41 | Kurt Busch | Chevrolet | Haas Automation | 136.184 | 27.968 | –0.394 |
| 19 | 43 | Aric Almirola | Ford | Charter | 136.170 | 27.971 | –0.397 |
| 20 | 47 | AJ Allmendinger | Chevrolet | Kingsford Charcoal | 136.150 | 27.975 | –0.401 |
| 21 | 9 | Marcos Ambrose | Ford | DeWalt | 136.116 | 27.982 | –0.408 |
| 22 | 17 | Ricky Stenhouse Jr | Ford | Wegmans/Cargill | 135.922 | 28.022 | –0.448 |
| 23 | 3 | Austin Dillon | Chevrolet | Dow | 135.820 | 28.043 | –0.469 |
| 24 | 31 | Ryan Newman | Chevrolet | Caterpillar | 135.718 | 28.064 | –0.490 |
| 25 | 51 | Justin Allgaier | Chevrolet | AccuDoc Solutions | 135.487 | 28.112 | –0.538 |
| 26 | 34 | David Ragan | Ford | Taco Bell | 135.385 | 28.133 | –0.559 |
| 27 | 16 | Greg Biffle | Ford | NESN 30th Anniverary Fusion | 135.304 | 28.150 | –0.576 |
| 28 | 88 | Dale Earnhardt Jr | Chevrolet | National Guard | 135.217 | 28.168 | –0.594 |
| 29 | 10 | Danica Patrick | Chevrolet | GoDaddy | 135.117 | 28.189 | –0.615 |
| 30 | 66 | Jeff Burton | Toyota | Let's Go Places Toyota Camry | 135.117 | 28.189 | –0.615 |
| 31 | 13 | Casey Mears | Chevrolet | No. 13 GEICO Chevrolet SS | 134.667 | 28.283 | –0.709 |
| 32 | 98 | Josh Wise | Chevrolet | Phil Parsons Racing | 134.435 | 28.332 | –0.758 |
| 33 | 38 | David Gilliland | Ford | Long John Silver's | 134.288 | 28.363 | –0.789 |
| 34 | 40 | Landon Cassill | Chevrolet | Newtown Building Supplies | 133.614 | 28.506 | –0.932 |
| 35 | 26 | Cole Whitt | Toyota | TapOut Muscle Recovery Toyota Camry | 133.576 | 28.514 | –0.940 |
| 36 | 23 | Alex Bowman | Toyota | Dr. Pepper Toyota Camry | 133.254 | 28.583 | –1.009 |
| 37 | 36 | Reed Sorenson | Chevrolet | TBA | 133.217 | 28.591 | –1.017 |
| 38 | 83 | Ryan Truex | Toyota | Burger King Toyota Camry | 132.177 | 28.816 | –1.242 |
| 39 | 7 | Michael Annett | Chevrolet | Pilot / Flying J Chevrolet | 131.719 | 28.916 | –1.342 |
| 40 | 32 | Eddie MacDonald | Ford | TryAudrozene.com | 131.560 | 28.951 | –1.377 |
| 41 | 93 | Mike Bliss | Toyota | Dr. Pepper Toyota Camry | 130.779 | 29.124 | –1.550 |
| 42 | 87 | Timmy Hill | Toyota | Royal Teak Collection | 129.379 | 29.439 | –1.865 |
| 43 | 33 | Morgan Shepherd | Chevrolet | Thunder Coal | 127.885 | 29.783 | –2.209 |