Dixon claims top spot for Iowa IndyCar 300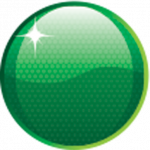 Defending series champion Scott Dixon has blitzed the field to win pole for the Iowa Corn IndyCar 300.
With rain interrupting the practice and qualifying schedule, Dixon scorched to the fastest two-lap average qualifying in 186.256mph (299.75km/h).
The Chip Ganassi driver established a new two-lap record for the track as team-mate Tony Kanaan will start from second after two-lap average of 185.891mph (299.16km/h).
Penske's Helio Castroneves has claimed third ahead of the rapidly improving Ryan Briscoe in the Ganassi-prepared NTT Data car.
The first man to go out in the revised qualifying schedule, Will Power realised a two-lap average of 184.683mph (297.22km/h) and will start from ninth.
"I had a big moment, which ruined that (first) lap, and was worried if the car was going to stick," Power said.
"I made some adjustments on the second lap and it was not bad."
Power's Penske team-mate Juan Pablo Montoya, who had set the fastest time in the second practice run, will start from 19th.
Championship hopeful Simon Pagenaud was 11th fastest, just behind the oval specialist Ed Carpenter.
Power and Castroneves go into tomorrow's race locked on 446 points at the top of the IndyCar standings.
See below for full qualifying results
*new two-lap average qualifying speed
| | | | |
| --- | --- | --- | --- |
| 1 | Scott Dixon | 34.5588s | 186.256mph* |
| 2 | Tony Kanaan | 34.6267 | 185.891 |
| 3 | Helio Castroneves | 34.6651 | 185.685 |
| 4 | Ryan Briscoe | 34.7299 | 185.339 |
| 5 | Carlos Munoz (R) | 34.7885 | 185.027 |
| 6 | Sebastien Bourdais | 34.7995 | 184.968 |
| 7 | Charlie Kimball | 34.8420 | 184.743 |
| 8 | Marco Andretti | 34.8451 | 184.726 |
| 9 | Will Power | 34.8533 | 184.683 |
| 10 | Ed Carpenter | 34.8710 | 184.589 |
| 11 | Simon Pagenaud | 34.9106 | 184.380 |
| 12 | Mikhail Aleshin (R) | 34.9226 | 184.316 |
| 13 | Ryan Hunter-Reay | 35.0308 | 183.747 |
| 14 | James Hinchcliffe | 35.1070 | 183.348 |
| 15 | Graham Rahal | 35.1351 | 183.201 |
| 16 | Takuma Sato | 35.1567 | 183.089 |
| 17 | Sebastian Saavedra | 35.1578 | 183.083 |
| 18 | Justin Wilson | 35.2788 | 182.455 |
| 19 | Juan Pablo Montoya | 35.3055 | 182.317 |
| 20 | Jack Hawksworth (R) | 35.5148 | 181.243 |
| 21 | Josef Newgarden | 35.5649 | 180.987 |
| 22 | Carlos Huertas (R) | 36.1926 | 177.849 |