CAMS to reveal Australian Formula 4 details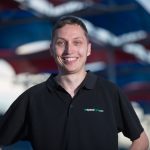 The format for the all-new FIA backed Australian Formula 4 Championship is set to be revealed next month.
The Confederation of Australian Motor Sport (CAMS) first announced plans to introduce the new single seater formula to Australia for 2015 in November last year.
The new championship is the platform aimed to be the next step on the motorsport ladder for karters.
At the Australian Grand Prix earlier this year an FIA Formula 4 car was unveiled however details concerning how the championship will operate are yet to be outlined.
A tender process to find a company to organise and promote the championship was launched in March with a closing date of April 11.
A successful tender is expected to run the championship for three to six years.
CAMS CEO Eugene Arocca and general manager John Murphy recently flew to England to consult with their UK counterparts, the MSA, about FIA Formula 4.
The MSA announced last month that the British Formula Ford Championship will evolve into the FIA's British representative of the formula next year.
"There is a tender process which we are going through and we expect to make an announcement about 2015 in about four to six weeks," Arocca told Speedcafe.com at Silverstone.
"The announcement will be about the future of the championship which will include the tender process and how that has unfolded.
"We  also hope to make a declaration about the format and the nature of the championship.
"We are talking to our British counterparts who have obviously made a recent announcement about Formula Ford which is really Formula 4 in another name.
"We have been talking to them to get a bit of a feel for what they are thinking and how they are going about it."
FIA Formula 4 is already up and running in Italy and South America with Australia, Great Britain, Japan and Germany all due to launch championships next year.