New rules key to two-year Rossi deal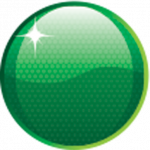 Valentino Rossi has revealed that new rules destined for MotoGP in 2016 are his main motivation for committing to the class for a further two years.
Ahead of this weekend's round of the MotoGP at the Sachsenring, Rossi says that he wants to be part of sweeping changes in the sport.
Michelin will replace Bridgestone as the control tyre supplier in 2016 when a standard ECU and software will be mandated for all manufacturers.
"I really wanted two years because I want to try the 2016 bikes," Rossi said of his recently signed Yamaha deal.
"I think MotoGP will change very much after next year.
"Because two of the crucial things which are electronics and tyres will be different so maybe it will be another kind of riding style, another way to control the bike. It is like an 'era zero'."
The 35-year-old Italian won seven MotoGP titles between 2001 and 2009 and has a total of 80 premier class race wins to his credit.
He has won just once in his last 64 starts, however, failing to match team-mate Jorge Lorenzo last year after returning to Yamaha following two lean seasons at Ducati.
Lorenzo is yet to re-sign with Yamaha for next season, but Rossi is hopeful that the Spaniard will stay.
"I am happy if Jorge remains, also for developing the bikes, because he always pushes 100 percent and always brings the bike to the limit," said Rossi.
"I think he is the best team-mate. There are also some other good riders like Pol Espargaro and some others but I hope Jorge stays."
Rossi is currently equal second in the 2014 standings with Honda's Dani Pedrosa, 72 points behind runaway leader Marc Marquez.