Driver burnt in Sydney AMChamps crash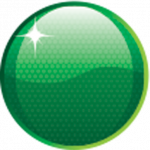 Seventeen-year-old Australian Manufacturers' Championship competitor Brock Giblin has been hospitalised following a horror accident during practice at Sydney Motorsport Park.
The #31 Osborne Motosport Mazda 3 that Giblin was to share this weekend with fellow Queenslander Nick Lange rolled several times at the circuit's high-speed Turn 1 sweeper before bursting into flames.
Giblin was transported to the Westmead Hospital by road with burns to 70 percent of his body.
Track officials had been joined by New South Wales Police, Ambulance and Fire services at the crash scene.
"The vehicle and drivers' extensive safety systems and equipment performed as designed, protecting the driver," read a statement from the Shannons Nationals.
"There was a fire that was quickly extinguished following the vehicle coming to a stop, however the driver did sustain burns during the accident.
"The NSW Air Ambulance was called and was present at the scene, however Gibiln was transferred to Westmead Hospital by road ambulance.
"Giblin was in a stable condition, was conscious and communicating with recovery crews and emergency services as he was assisted from the vehicle."
The Mazda is one of two prepared by former CAMS president Colin Osborne's team for the AMChamps.