Volvo assessing V8 expansion options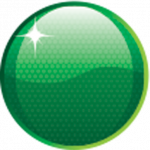 Volvo Car Australia chief Matt Braid says the Swedish marque is currently considering options for expanding its V8 Supercars Championship presence beyond two cars next season.
Volvo has made a major splash in its debut V8 Supercars season, having partnered with long-time Holden team Garry Rogers Motorsport to field two S60s.
It's engine, developed by Polestar in Sweden, and locally produced aerodynamic package have proven competitive from the outset, with star driver Scott McLaughlin already a 2014 race winner.
Having previously flagged a desire to expand the program, Braid says that "we are getting pretty close to that time" where a decision needs to be made about 2015.
"We are on record that going for a championship you need more than two cars on the grid, so ideally it would be great to have another two cars," Braid told Speedcafe.com.
"It's a case of considering what the options are and at the moment we are not doing any more than that.
"If we were to do it it's a case of who's around, what's on offer and is there a commercial situation to help us here or not?"
Whether an expansion would take place through GRM running additional cars or the engagement of an external outfit fielding customer equipment remains to be seen.
Earlier this year, Volvo and Polestar chiefs held widely reported talks with Erebus Motorsport, which were understood to centre around a low-cost engine deal.
Although Erebus is now thought to be closing on an extension of its AMG Customer Sports relationship, Braid confirmed that discussions about expanding Volvo's V8 Supercars effort won't involve bankrolling more factory cars.
"One thing I can say is it won't be a case of us offering another team two (factory funded) cars," he said.
"It's got to be something that fits into our program which would require the level of performance we would expect and promote the brand at the same time as well.
"If we can't do that or can't find that in the time frame then obviously we won't move forward.
"At the moment were are doing nothing more than entertaining some discussions and seeing what options are on the table for next year."
Volvo's eye for expansion comes amid a market that includes an ongoing tender process for the three currently dormant Racing Entitlements Contracts.
While manufacturers are not themselves allowed to own RECs, the potential for new entries could expand Volvo's options for customer deals.