Ron Tauranac named Historic Motor Sport patron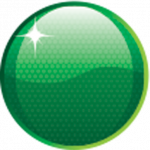 Celebrated Brabham and Ralt designer Ron Tauranac has become patron of the Historic Motor Sport club.
The Historic Sports and Racing Car Association, formed in 1982, promotes historic racing in New South Wales and throughout Australia.
Tauranac famously went to England at the behest of Sir Jack Brabham who had formed his Motor Racing Developments company in the early 1960's which built the cars named after the triple world champion.
Of Tauranac's famous spaceframe chassis designs, none were more notable than the cars which took Brabham to his third title in 1966 and Kiwi Denny Hulme to the F1 championship the following year.
In the 1970's Tauranac reintroduced the Ralt (Ron and Austin Lewis Tauranac) designed cars with more than 1000 produced from 1975 to 1993.
"I am pleased to add my name to the HSRCA because if I can do anything to help, I am happy to," the genial Tauranac said.
"Motor racing has been half of my life."
Acting HSRCA president David Kent said: "Ron was at the helm of two of the premier racing car manufacturers from the '60s, '70s and '80s when we talk about Brabham and Ralt.
"He has been involved with Motor Sport for his entire career, which is what the HSRCA is about and does.
"Ron is a long term friend of ours, having attended many of our race meetings and functions and I think he has the right sort of attitude to be the patron of our club."
"I think Ron Tauranac is absolutely ideal and most appropriate person to be the patron of the HSRCA and we look forward to his advice and friendship well into the future."