Peace offerings continue for NZ touring cars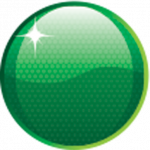 The schism that has blighted New Zealand motorsport is showing signs of progress, according to the Circuit Owners Group.
In an open letter, COG, has proposed that the new age NZ V8 TLX cars should be offered a place on the V8 SuperTourer grids.
The V8 SuperTourers confirmed earlier this year that from September it will move to a summer series with the 2014/2015 championship finale expected to be included on the undercard to the V8 Supercars at Pukekohe next year.
"It is proposed that the handful of NZ V8 TLX cars be offered a place on the V8ST's grid in good faith and under the same financial conditions that apply to current V8ST franchise holders round by round and recommends negotiations re this option and all aspects of it be held between V8ST's Ltd and TLX car owners only," the letter said.
"This may result in a split grid and facilitate running of two different classes within the same race.
"As a result this would create larger fields of cars for greater spectator enjoyment.
"The COG looks forward to their combined reply."
The COG is seeking to mend the fracture within New Zealand's touring car ranks which has seen both classes battle commercially over the last three seasons.
"This has been a vexing issue for New Zealand Motorsport for the last two and a half years, with the official body for motorsport seemingly being unable to solve the problems," continued the letter.
"This has led to mounting frustration from the competitors, volunteers, fans and also the circuit owners, who have the largest investment in motorsport.
"The COG have stepped in to reconcile the warring parties.
"The dominant series, V8 SuperTourers, supports the Circuit Owners Group's proposal of using the older generation, V8 touring TL cars as a championship development series.
"For this coming season MSNZ has confirmed that it will look to offer V8ST's championship status and that it will look at offering the current TL class a development series championship.
"MSNZ have also stated that there will only be one premier V8 saloon car championship awarded this year.
"MSNZ has also confirmed that it has no legal obligations to current TLX owners and the COG have suggested in light of this that all current TLX owners be given the IP currently owned by MSNZ so as group they have the opportunity fund and grow its category in their direction of choice.
"The Circuit Owners Group's will continue with its proposal of a steering group comprised of five selected parties to act as a conduit for the commercial promotion of motorsport and look forward to it being considered by Motorsport New Zealand.
"Also the Circuit Owners Group will continue to assist the five round Toyota Series with the procuring of support classes and continue to offer every assistance it can to the proliferation of other exciting motorsport throughout New Zealand.
"New Zealand's circuits will work to ensure that the V8 SuperTourers calendar dates can be locked in for the next three years to give surety for the teams, sponsors and fans."