Honda extends deal with Pedrosa to 2016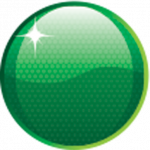 Spaniard Dani Pedrosa will remain with the Honda factory team until the end of 2016 after coming to terms for another two years.
The Honda Racing Corporation decided to continue with Pedrosa who has been part of the team's fabric since his junior days in 2001.
Pedrosa has been left in the shadow of his extraordinary team-mate Marc Marquez who has won the opening eight races of the season and currently sits third in the championship.
"I'm very happy to be able to announce my renewal with the Repsol Honda Team, and grateful to Honda for the trust they have shown in me for a further two years," Pedrosa said.
"It's the best way for me to continue in my racing career, together with the company I was with in my very first race.
"I am very excited to give my 100 percent and continue to work together with everyone at Honda Racing Corporation."
HRC's executive vice-president Shuhei Nakamoto said: "We are very pleased to renew our contract with Dani.
"He is enjoying a very strong season and is currently tied with Rossi in the Championship, we are very happy with his performance.
"The partnership of Dani and Marc (Marquez) has proven to be successful and we look forward to another two years of success."
Pedrosa's future after this year had been the subject of much talk after it was announced in May that Marquez would continue with Honda for a further two years.
Pedrosa has collected world championships in 125cc (2003) and 250cc (2004 and 2005) and has been a three-times runner-up in the premier class.