Atkinson ready for attack on Rally Australia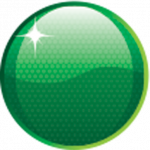 Chris Atkinson will be out to make a statement for the Hyundai Shell Motorsport World Rally Team at the Coffs Harbour-based Coates Hire Rally Australia from September 11-14.
The 10th round of the World Rally Championship will be only the second competition run in the i20 for Atkinson who finished seventh in Rally Mexico earlier this year.
Hyundai's German-based WRC operation recently announced that Dani Sordo and Bryan Bouffier will be added to the team for the round preceding the Coffs Harbour event, Rally Deutschland from August 21-24.
It had flagged its intention to rotate drivers in the second and now third cars entered alongside team spearhead Thierry Neuville.
Atkinson was at the official launch of Rally Australia with Kiwi star Hayden Paddon, who is doing the event along with six other WRC rounds under the Hyundai Motorsport N banner.
The experienced Australian says he is highly motivated ahead of what will be his maiden outing at the Coffs Harbour rally and his only other confirmed start for the Hyundai squad this year.
"It's great that Hyundai has got two people from this part of the world – Hayden and me – in this WRC event. We'll have a great battle and there will be plenty of rivalry out there between the Aussie and Kiwi spectators too," Atkinson said.
"Rally Australia is a great event. The whole atmosphere will be amazing and that will motivate me."
Atkinson has flirted with success at Rally Australia over the years, most notably when it was held in Western Australia.
"In 2005 and 2006 we were leading the rally. The first year I had a mechanical failure, the second year I crashed while leading."
It had been hoped that Atkinson would be signed up for the tarmac rally in Germany leading up to Australia however it will now see Bouffier, second in the opening round at Monte Carlo when undertaking a one-off drive for M-Sport, having his maiden WRC start for Hyundai.
Among tweaks to the event will be a new Hyundai Super Special Stage and ARMOR ALL Shootout on two nights through the rally schedule.
Event Manager David Catchpole said: "We'll have the new Hyundai Super Special Stage and ARMOR ALL Shootout over two nights.
"(and) a more compact choice of daytime spectator points with significantly upgraded facilities for a more comfortable and enjoyable experience and a free-entry Hi-Tec Oils Service Park that will pump with action and entertainment day and night."
The event will also incorporate a round of the East Coast Bullbars Australian Rally Championship, Australian Classic Rally Challenge and Pedders Suspension Coffs Coast 400 round of the Australian Off Road Championship.