Ambrose edging into Chase points contention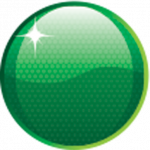 A race win may not be required for Marcos Ambrose to earn a maiden berth in NASCAR's Chase for the Sprint Cup this season.
A string of solid finishes have elevated the Richard Petty Motorsport driver to 19th in the championship standings with eight races to go before the Chase cut-off.
Under this year's revised rules, 16 drivers will make the end-of-season playoffs, either on wins or points.
There have been 11 race winners over the 18 races held to date, ensuring that the five highest points scorers who have not won are on course to receive a Chase place.
Ambrose sits 22 points behind the last of those currently scheduled to make it on on points, Austin Dillon, ahead of this weekend's event in New Hampshire.
Having seen team-mate Aric Almirola move into a Chase position with a fortunate victory at a rain-shortened Daytona at the weekend, however, Ambrose insists he's still focussed on winning his way in.
"A win guarantees you a spot in The Chase, and that's still our priority," he said in a team preview.
"We have seen that our organisation can do that, and that's our most secure way to get into The Chase.
"We have a lot of good tracks coming up for us, and I think we'll compete for the win.
"We can continue to gain points by having good finishes like we have, and that's still important too.
"Each week is a chance to get closer in points."
Ambrose's best chance of victory undoubtedly lies at Watkins Glen in August, where he has won in two of the last three years.
Even a win does not quite lock-in a Chase berth though as the points order will be the deciding factor if more than 16 drivers end up with a victory before the cut-off.
Among the category's stars still looking for their first win of the season are Matt Kenseth, Ryan Newman, Paul Menard, Clint Bowyer, Austin Dillon, Greg Biffle, Kasey Kahne, Tony Stewart and Jamie McMurray.
Ambrose's bid for the Chase comes amid growing expectations that this will be his last season in NASCAR before returning to Australia.
Below is a look at the Chase field following Almirola's victory at Daytona