Bianchi to replace Raikkonen at Silverstone test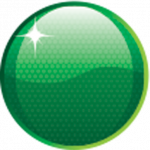 Jules Bianchi will replace Ferrari's Kimi Raikkonen in this week's Silverstone Formula 1 test after being ruled out following his heavy crash during the British Grand Prix.
The Marussia driver will jump behind the wheel of the F 14 on Wednesday as he shares Ferrari's testing duties with Pedro De La Rosa.
Ferrari have decided to sideline Raikkonen to allow the Finn to recover from bruising suffered in a crash which delayed the Silverstone race by an hour while repairs were made to the barrier.
Marco Mattiacci revealed after the race on Sunday that he was unsure if Raikkonen would be fit enough to take part after escaping the impact measured at 47G.
Ferrari junior Bianchi is listed to test for Marussia on Tuesday with the squad due to test Pirelli's new 18-inch wheel concept, before he embarks upon his role with the Maranello squad.
Red Bull Racing's Daniel Ricciardo will kick off the test for the Milton Keynes team while Sebastian Vettel will trial the new Pirelli tyres on Wednesday.