Juan Montoya cracks comeback win at Pocono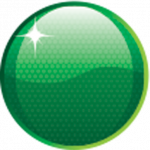 Colombian Juan Pablo Montoya scored his maiden IndyCar win since making a belated comeback to American open-wheel racing by claiming the Pocono 500.
Montoya, who 13 years ago turned to F1 and then to NASCAR following a brief IndyCar career, returned to the American open wheel series this year with Team Penske.
The 38-year-old veteran, a one-time team-mate with Craig Lowndes in European Formula 3000, became the eighth different driver to win pole and a race in 11 rounds this year.
In a memorable Penske one-two, Montoya beat home Helio Castroneves by 2.3s with his countryman Carlos Munoz (Andretti Autosport) claiming third.
Australian Ryan Briscoe ended up in fourth, his best finish since returning full-time with Chip Ganassi.
It is the first win for Montoya since winning the Surfers Paradise IndyCar race in 2000, the same year he claimed the Indy 500 for Ganassi.
Ganassi stalwart Scott Dixon, the reigning IndyCar Series champion, finished fifth.
"I want to thank Roger for believing in me after so many years out of an Indy car," Montoya said.
"This is fantastic. Things were going good, but you never know when you're going to get a win. We did the right things and got the win, and we're at a good place at this point of the season."
It was the third-fastest in IndyCar history (202.402mph, 325.73km/h) and the first 500-mile race with an average speed above 200 mph.
In a significant championship development, Castroneves moves to equal lead on points with his Penske team-mate Will Power, who had led the race for 69 laps but again incurred a drive-through penalty.
Power's effort was further hampered when he had to stop for a splash of fuel 11 laps from the finish before being classified in 10th place.
Montoya's 12th IndyCar win sees him move into fourth place on the points, 55 points away from his Penske team-mates.
Simon Pagenaud was sixth and moves up into third place on the standings after a horror run for Ryan Hunter-Reay who was classified in 18th after suspension dramas.
Meanwhile, Matthew Brabham finished fourth in the Indy Lights race for the Andretti Autosport team on his debut at the difficult Pocono tri-oval.
In compressed schedule which saw the practice, qualifying and the race held on one day, Brabham lost momentum on a restart, losing touch with the lead bunch.
He was slapped with a blocking penalty to compound a frustrating race.
"It wasn't the race I really wanted. It was kind of boring just sitting going around and around on my own for a little bit," Brabham said.
"I think I had a really fast car at the start, and I was able to quickly catch the leaders.
"After the restart, I just backed out because I got a little nervous of the aero push, and I lost too much.
"Once I lost touch with the leaders in the tow, I couldn't get back up there and didn't have quite enough speed to really challenge and catch up.
The ninth round is on the Toronto street circuit from July 18-20.
See below for full race results
| | | | | |
| --- | --- | --- | --- | --- |
| 1 | Juan Pablo Montoya | Dallara/Chevrolet | 200 | 2:28:13.1798 |
| 2 | Hélio Castroneves | Dallara/Chevrolet | 200 | 2.3403 |
| 3 | Carlos Muñoz | Dallara/Honda | 200 | 2.9653 |
| 4 | Ryan Briscoe | Dallara/Chevrolet | 200 | 3.8431 |
| 5 | Scott Dixon | Dallara/Chevrolet | 200 | 4.6933 |
| 6 | Simon Pagenaud | Dallara/Honda | 200 | 6.0105 |
| 7 | Mikhail Aleshin | Dallara/Honda | 200 | 8.3658 |
| 8 | Josef Newgarden | Dallara/Honda | 200 | 8.9506 |
| 9 | Marco Andretti | Dallara/Honda | 200 | 9.4477 |
| 10 | Will Power | Dallara/Chevrolet | 200 | 17.2301 |
| 11 | Tony Kanaan | Dallara/Chevrolet | 200 | 22.0701 |
| 12 | James Hinchcliffe | Dallara/Honda | 199 | 1 Lap |
| 13 | Ed Carpenter | Dallara/Chevrolet | 199 | 1 Lap |
| 14 | Justin Wilson | Dallara/Honda | 199 | 1 Lap |
| 15 | Sebastian Saavedra | Dallara/Chevrolet | 199 | 1 Lap |
| 16 | Sébastien Bourdais | Dallara/Chevrolet | 199 | 1 Lap |
| 17 | Charlie Kimball | Dallara/Chevrolet | 198 | 2 Laps |
| 18 | Ryan Hunter-Reay | Dallara/Honda | 181 | 19 Laps |
| 19 | Graham Rahal | Dallara/Honda | 157 | Electrical |
| 20 | Carlos Huertas | Dallara/Honda | 89 | Electrical |
| 21 | Takuma Sato | Dallara/Honda | 25 | Electrical |
| 22 | Jack Hawksworth | Dallara/Honda | 0 | DNS |
See below for full points
| | | |
| --- | --- | --- |
| 1 | Will Power | 446 |
| 2 | Hélio Castroneves | 446 |
| 3 | Simon Pagenaud | 402 |
| 4 | Juan Pablo Montoya | 391 |
| 5 | Ryan Hunter-Reay | 388 |
| 6 | Carlos Muñoz | 340 |
| 7 | Marco Andretti | 325 |
| 8 | Scott Dixon | 297 |
| 9 | Ryan Briscoe | 285 |
| 10 | Sébastien Bourdais | 271 |
| 11 | Tony Kanaan | 267 |
| 12 | James Hinchcliffe | 266 |
| 13 | Mikhail Aleshin | 263 |
| 14 | Justin Wilson | 253 |
| 15 | Charlie Kimball | 239 |
| 16 | Jack Hawksworth | 227 |
| 17 | Carlos Huertas | 224 |
| 18 | Josef Newgarden | 220 |
| 19 | Graham Rahal | 202 |
| 20 | Sebastian Saavedra | 196 |
| 21 | Takuma Sato | 189 |
| 22 | Mike Conway | 152 |
| 23 | Ed Carpenter | 138 |
| 24 | Oriol Servià | 88 |
| 25 | Kurt Busch | 80 |
| 26 | J.R. Hildebrand | 66 |
| 27 | Sage Karam | 57 |
| 28 | James Davison | 34 |
| 29 | Jacques Villeneuve | 29 |
| 30 | Alex Tagliani | 28 |
| 31 | Luca Filippi | 24 |
| 32 | Townsend Bell | 22 |
| 33 | Pippa Mann | 21 |
| 34 | Martin Plowman | 18 |
| 35 | Buddy Lazier | 11 |
| 36 | Franck Montagny | 8 |