Momentum is in my favour says Hamilton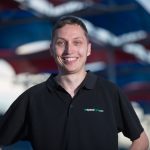 Lewis Hamilton says his British Grand Prix victory has swung the momentum back in his favour after closing to within four points of rival Nico Rosberg in the championship.
The Mercedes driver made the most of a gearbox failure for title rival Nico Rosberg by claiming his fifth victory of the season.
After falling 29 points behind team-mate Rosberg heading into the weekend, the Brit believes the victory has shifted the momentum significantly having been forced to play catch up since a retirement at the opening race in Australia.
"I got the win today and got the points back," said Hamilton.
"I have been chasing all year since I lost points in the first race. It has been very, very difficult and it is a bit like a tennis player being two sets down.
"It's so hard to get your mind in gear to get yourself back and not lose more points.
"I came into this weekend saying it would be great if the fans could put the wind in my sails to try and regain the momentum.
"The pressure is high but now I feel we are back and close, and with the pace I had I feel I have to focus for the next part of the season.
"I felt from the start I had the pace of Nico, and I was hunting him down like never before.
"I was looking forward to a wheel-to-wheel battle, but I'm sure we'll get more in the future."
Victory had seemed unlikely after an aborted final run in qualifying cost Hamilton pole position leaving him sixth on the grid.
The 2008 world champion says he cannot afford to make any more mistakes of this nature if he is to win the world title this year.
"I had to pull up my socks and get on with it if I wanted to win this championship," added Hamilton.
"I cannot have situations like Saturday, in the last two races I had the pace for pole but I made it harder for myself and I will try not to do that again in the future."