Hamilton cuts Rosberg lead with home win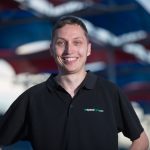 Lewis Hamilton significantly boosted his title hopes after recording a commanding victory in front of his home crowd at the British Grand Prix.
The Mercedes driver took full advantage of a retirement for team-mate Nico Rosberg in an eventful race, which was red flagged on the opening lap, to score his second British Grand Prix win. As a result, Hamilton has closed to within four points of championship leader Rosberg.
Williams Valtteri Bottas produced an impressive drive to finish second after starting a lowly 14th on the grid.
Australia's Daniel Ricciardo made his strategy to work to come home in third, denying Jenson Button a maiden British Grand Prix podium.
The race was delayed for an hour due to extensive barrier repairs as a result of a huge accident for Kimi Raikkonen which brought the red flags on the opening lap.
The Ferrari driver was lucky to escape the heavy impact with the armco that saw him fire across the track after losing control on the Wellington straight. The Williams of Felipe Massa was caught up in the crash and was unable to make the restart.
It was Rosberg who led the way once racing resumed after the Safety Car restart with the McLaren duo of Kevin Magnussen and Button behind.
Having moved from sixth to fourth on the initial start he was soon all over the back of the McLaren pair before passing them both in quick succession.
Rosberg soon galloped into a five second lead from Hamilton while Button moved into third.
Further behind Ferrari's Fernando Alonso was on the move as he began to scythe his way through the field having started the restart from 16th position.
He surged into the top 10 before being issued with a five second stop/go penalty for being out of position on the original start.
Meanwhile, Ricciardo was embroiled in a battle for eighth with Force India's Nico Hulkenberg.
At the front Bottas made rapid progress through the field which allowed him to grab third from Button.
Rosberg pitted from the lead on lap 16 which gave Hamilton clear track in which to push. The Brit pitted eight laps later but a slow stop saw him lose 1.4 seconds to his team mate.
Hamilton set a blistering pace on the fresh hard compound tyres as he slashed Rosberg's lead.
However, just minutes later Rosberg reported a gearbox problem and subsequently retired handing Hamilton the lead.
A charging Bottas inherited second ahead of Sebastian Vettel who relinquished third to his one stopping team-mate Ricciardo after a pit stop.
Vettel rejoined the race facing the task of keeping a fiery Alonso behind him. The Spaniard dived passed him at Brooklands to take fifth before a thrilling dice ensued.
At the front Hamilton had built up a massive 41 second lead from Bottas, Ricciardo and Button.
After several complaints of Alonso's driving on team radio, Vettel eventually passed the Ferrari for fifth.
In the end Hamilton had the luxury to cruise to the chequered flag sending the home crowd into raptures.
Button equalled his career best result at Silverstone of fourth while Vettel finished fifth ahead of Alonso.
Magnussen scored more points for McLaren in seventh ahead of Force India's Nico Hulkenberg.
Toro Rosso's Daniil Kvyat and Jean-Eric Vergne rounded out the top 10.
British Grand Prix Results
| | | | |
| --- | --- | --- | --- |
| Position | Driver | Team/Car | Time/Gap |
| 1 | Lewis Hamilton | Mercedes | 52 laps |
| 2 | Valtteri Bottas | Williams-Mercedes | +30.135s |
| 3 | Daniel Ricciardo | Red Bull-Renault | +46.495s |
| 4 | Jenson Button | McLaren-Mercedes | +47.390s |
| 5 | Sebastian Vettel | Red Bull-Renault | +53.864s |
| 6 | Fernando Alonso | Ferrari | +59.946s |
| 7 | Kevin Magnussen | McLaren-Mercedes | +1m02.563s |
| 8 | Nico Hulkenberg | Force India-Mercedes | +1m28.692s |
| 9 | Daniil Kvyat | Toro Rosso-Renault | +1m29.340s |
| 10 | Jean-Eric Vergne | Toro Rosso-Renault | -1 lap |
| 11 | Sergio Perez | Force India-Mercedes | -1 lap |
| 12 | Romain Grosjean | Lotus-Renault | -1 lap |
| 13 | Adrian Sutil | Sauber-Ferrari | -1 lap |
| 14 | Jules Bianchi | Marussia-Ferrari | -1 lap |
| 15 | Kamui Kobayashi | Caterham-Renault | -2 laps |
| 16 | Max Chilton | Marussia-Ferrari | -2 laps |
| 17 | Pastor Maldonado | Lotus-Renault | -3 laps |
| DNF | Nico Rosberg | Mercedes | 28 laps |
| DNF | Marcus Ericsson | Caterham-Renault | 11 laps |
| DNF | Esteban Gutierrez | Sauber-Ferrari | 9 laps |
| DNF | Felipe Massa | Williams-Mercedes | 1  laps |
| DNF | Kimi Raikkonen | Ferrari | 0  laps |