Ekstrom scores maiden World RX victory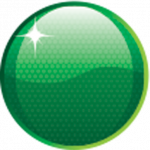 Two-time DTM champion Mattias Ekstrom recorded his maiden FIA World Rallycross victory with a dominant performance in front of his home crowd in Sweden.
In only his second event, the Swede showed his class by dominating the heats and winning his semi-final, before beating Andreas Bakkerud by half a second in the final.
Former World Rally champion Petter Solberg boosted his title hopes with a return to the podium in third.
Ekstrom's victory proved to be popular with the home crowd with the DTM racer describing the win as a monumental achievement, having only set up his self run EKS RX team at the start of the year.
"If I could write a book and create my dream story I would pretty much write what happened here in Holjes. This is the best story of my life," said Ekstrom.
"In December we didn't have anything in terms of a rallycross team and we have been late to enter this year but everything has fallen into place.
"Our ultimate goal is to become World Champions but obviously because of my full-time career in DTM right now that is difficult but I could definitely be part of a World Championship winning team as the team boss."
Despite topping the Intermediate classification and winning his semi-final, Ekstrom was forced to come from behind in the final.
Sebastien Eriksson led from the start with Ekstrom's Audi and Solberg's Citroen in hot pursuit before the lead two elected to take their joker lap on the third tour.
A half spin for Solberg, who decided to abort his joker lap at the last second, allowed Ekstrom to slip into the lead.
Once in the lead the Swede calmly held on to take the chequered flag while Bakkerud took second after Solberg limped across the line with a puncture.
Championship leader Reinis Nitiss came home in fourth ahead of Liam Doran and Eriksson.
Former F1 world champion Jacques Villenueve finished the event in 17th position for Albatec Racing.
Nitiss leads the championship standings by nine points from Solberg ahead of round six in Belgium on 12-13 July.
FIA World Rallycross Championship Round Five Highlights