Aric Almirola wins rain shortened Daytona race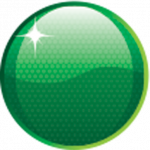 Aric Almirola was out front when it mattered as he won the rain-shortened Coke Zero 400 Powered by Coca-Cola at Daytona International Speedway.
The team-mate of Australian Marcos Ambrose, the result was the first career Sprint Cup win for Almirola who led the field to what would be the final caution of the race at lap #112 of the scheduled 160.
Carrying the famous no. 43 which team owner Richard Petty made his own, the result came on the 30th anniversary of the last and 200 career win for 'The King'. It was also the first time that the no. 43 had been to victory lane since 1999.
In a race that was re-scheduled from Saturday night because of rain, showers once again affected the running of the race. It brought a delay just 12 laps into the event, before the first of two massive wrecks ended the hopes of many of the sport's biggest stars.
The first wreck on just the 20th lap involved 16 cars and took out the likes of Jimmy Johnson and Tony Stewart. Then as drivers appeared to get desperate for track position as the rain clouds rolled-in, another pile-up involved no less than 26 cars on lap #97. That crash saw Kyle Busch end up on his roof.
On both occasions Almirola was clear as he lead home 17 cars officially scored on the lead lap when the final storm hit the 2.5-mile superspeedway.
Almirola led 14 laps in total ending his drought after seven years in Sprint Cup racing. He now qualifies for the Chase for the Cup.
Ambrose was involved in both of the major wrecks, although he would go onto finish in 10th position. In the first crash he took a heavy hit to his Ford's front end and his crew did a great job to carry out makeshift repairs, especially on the steering.  The second crash he only took slight damage, but had to make a pit stop which had him re-start from down the order.
His recovery to 10th at the finish only outdone by his winning team-mate.
"We were backwards, sideways, and through the grass here. The front got torn off and we are still in the top-10," said Ambrose.
"We were digging hard. The front end was pushed down and on the race track so it didn't turn very well but we were hanging tough and in the top-10.
"We were praying for rain. If I knew how to do a rain dance I would have. I'm just really glad the red flag came out here and Richard Petty Motorsports got this win. Aric has done a great job today and deserved to win this race."
VIDEO: Victory Lane

VIDEO: The first crash

VIDEO: The second crash

RESULTS: Coke Zero 400 Powered by Coca-Cola – Daytona International Speedway
| | | | | | | | | | |
| --- | --- | --- | --- | --- | --- | --- | --- | --- | --- |
| POS. | CAR | DRIVER | MANUFACTURER | STARTING POS. | LAPS | LAPS LED | FINAL STATUS | POINTS | BONUS POINTS |
| 1 | 43 | Aric Almirola | Ford | 15 | 112 | 0 | Running | 47 | 4 |
| 2 | 55 | Brian Vickers | Toyota | 30 | 112 | 0 | Running | 42 | 0 |
| 3 | 41 | Kurt Busch | Chevrolet | 40 | 112 | 0 | Running | 43 | 2 |
| 4 | 13 | Casey Mears | Chevrolet | 22 | 112 | 1 | Running | 41 | 1 |
| 5 | 3 | Austin Dillon | Chevrolet | 23 | 112 | 0 | Running | 39 | 0 |
| 6 | 11 | Denny Hamlin | Toyota | 37 | 112 | 0 | Running | 38 | 0 |
| 7 | 95 | Michael McDowell | Ford | 27 | 112 | 0 | Running | 37 | 0 |
| 8 | 10 | Danica Patrick | Chevrolet | 29 | 112 | 0 | Running | 36 | 0 |
| 9 | 15 | Clint Bowyer | Toyota | 34 | 112 | 1 | Running | 36 | 1 |
| 10 | 9 | Marcos Ambrose | Ford | 18 | 112 | 0 | Running | 34 | 0 |
| 11 | 32 | Terry Labonte | Ford | 38 | 112 | 0 | Running | 33 | 0 |
| 12 | 24 | Jeff Gordon | Chevrolet | 9 | 112 | 0 | Running | 33 | 1 |
| 13 | 23 | Alex Bowman | Toyota | 43 | 112 | 0 | Running | 31 | 0 |
| 14 | 88 | Dale Earnhardt Jr | Chevrolet | 7 | 112 | 0 | Running | 30 | 0 |
| 15 | 78 | Martin Truex Jr | Chevrolet | 19 | 112 | 0 | Running | 29 | 0 |
| 16 | 27 | Paul Menard | Chevrolet | 21 | 112 | 0 | Running | 28 | 0 |
| 17 | 22 | Joey Logano | Ford | 28 | 112 | 0 | Running | 27 | 0 |
| 18 | 2 | Brad Keselowski | Ford | 26 | 111 | 0 | Running | 26 | 0 |
| 19 | 66 | Michael Waltrip | Toyota | 41 | 111 | 0 | Running | 25 | 0 |
| 20 | 20 | Matt Kenseth | Toyota | 6 | 111 | 12 | Running | 25 | 1 |
| 21 | 7 | Michael Annett | Chevrolet | 32 | 104 | 2 | Running | 24 | 1 |
| 22 | 34 | David Ragan | Ford | 8 | 102 | 7 | Accident | 23 | 1 |
| 23 | 98 | Josh Wise | Ford | 33 | 101 | 0 | Running | 21 | 0 |
| 24 | 31 | Ryan Newman | Chevrolet | 20 | 100 | 0 | Running | 20 | 0 |
| 25 | 51 | Justin Allgaier | Chevrolet | 31 | 98 | 0 | Accident | 19 | 0 |
| 26 | 33 | Bobby Labonte | Chevrolet | 4 | 98 | 0 | Accident | 18 | 0 |
| 27 | 5 | Kasey Kahne | Chevrolet | 14 | 97 | 0 | Accident | 17 | 0 |
| 28 | 18 | Kyle Busch | Toyota | 39 | 97 | 0 | Accident | 16 | 0 |
| 29 | 16 | Greg Biffle | Ford | 10 | 97 | 0 | Accident | 16 | 1 |
| 30 | 1 | Jamie McMurray | Chevrolet | 36 | 97 | 11 | Accident | 15 | 1 |
| 31 | 40 | Landon Cassill | Chevrolet | 3 | 97 | 5 | Accident | 0 | 0 |
| 32 | 83 | Ryan Truex | Toyota | 42 | 97 | 0 | Accident | 12 | 0 |
| 33 | 36 | Reed Sorenson | Chevrolet | 2 | 97 | 4 | Accident | 12 | 1 |
| 34 | 26 | Cole Whitt | Toyota | 17 | 97 | 0 | Accident | 10 | 0 |
| 35 | 38 | David Gilliland | Ford | 1 | 97 | 5 | Accident | 10 | 1 |
| 36 | 42 | Kyle Larson | Chevrolet | 35 | 69 | 0 | Running | 8 | 0 |
| 37 | 99 | Carl Edwards | Ford | 11 | 66 | 0 | Running | 7 | 0 |
| 38 | 21 | Trevor Bayne | Ford | 25 | 46 | 0 | Running | 0 | 0 |
| 39 | 4 | Kevin Harvick | Chevrolet | 13 | 46 | 0 | Running | 5 | 0 |
| 40 | 14 | Tony Stewart | Chevrolet | 12 | 45 | 3 | Running | 5 | 1 |
| 41 | 17 | Ricky Stenhouse Jr | Ford | 16 | 37 | 0 | Running | 3 | 0 |
| 42 | 48 | Jimmie Johnson | Chevrolet | 5 | 20 | 0 | Accident | 2 | 0 |
| 43 | 47 | AJ Allmendinger | Chevrolet | 24 | 19 | 0 | Accident | 1 | 0 |
 STANDINGS
| | | | | | | | | |
| --- | --- | --- | --- | --- | --- | --- | --- | --- |
| POSITION | DRIVER | POINTS | BEHIND | STARTS | WINS | TOP 5 | TOP 10 | DNF |
| 1 | Jeff Gordon | 651 | Leader | 18 | 1 | 6 | 13 | 0 |
| 2 | Dale Earnhardt Jr | 624 | -27 | 18 | 2 | 9 | 12 | 1 |
| 3 | Jimmie Johnson | 596 | -55 | 18 | 3 | 6 | 12 | 1 |
| 4 | Brad Keselowski | 586 | -65 | 18 | 2 | 8 | 9 | 0 |
| 5 | Matt Kenseth | 580 | -71 | 18 | 0 | 6 | 11 | 1 |
| 6 | Joey Logano | 546 | -105 | 18 | 2 | 6 | 9 | 3 |
| 7 | Carl Edwards | 543 | -108 | 18 | 2 | 4 | 8 | 2 |
| 8 | Ryan Newman | 534 | -117 | 18 | 0 | 1 | 6 | 0 |
| 9 | Kyle Busch | 524 | -127 | 18 | 1 | 4 | 7 | 2 |
| 10 | Paul Menard | 516 | -135 | 18 | 0 | 3 | 9 | 0 |
| 11 | Kevin Harvick | 514 | -137 | 18 | 2 | 5 | 8 | 2 |
| 12 | Clint Bowyer | 509 | -142 | 18 | 0 | 2 | 7 | 2 |
| 13 | Austin Dillon | 494 | -157 | 18 | 0 | 1 | 2 | 0 |
| 14 | Denny Hamlin | 493 | -158 | 17 | 1 | 4 | 6 | 1 |
| 15 | Greg Biffle | 490 | -161 | 18 | 0 | 2 | 5 | 1 |
| 16 | Brian Vickers | 484 | -167 | 18 | 0 | 3 | 6 | 1 |
| 17 | Kyle Larson | 482 | -169 | 18 | 0 | 3 | 7 | 2 |
| 18 | Kasey Kahne | 482 | -169 | 18 | 0 | 2 | 7 | 3 |
| 19 | Marcos Ambrose | 472 | -179 | 18 | 0 | 2 | 4 | 0 |
| 20 | Tony Stewart | 465 | -186 | 18 | 0 | 2 | 5 | 1 |
| 21 | Aric Almirola | 452 | -199 | 18 | 1 | 2 | 4 | 3 |
| 22 | Jamie McMurray | 447 | -204 | 18 | 0 | 2 | 5 | 3 |
| 23 | Casey Mears | 438 | -213 | 18 | 0 | 1 | 2 | 0 |
| 24 | Kurt Busch | 422 | -229 | 18 | 1 | 4 | 4 | 5 |
| 25 | AJ Allmendinger | 414 | -237 | 18 | 0 | 1 | 3 | 1 |
| 26 | Martin Truex Jr | 414 | -237 | 18 | 0 | 0 | 3 | 1 |
| 27 | Danica Patrick | 358 | -293 | 18 | 0 | 0 | 2 | 2 |
| 28 | Ricky Stenhouse Jr | 342 | -309 | 18 | 0 | 1 | 3 | 1 |
| 29 | Justin Allgaier | 319 | -332 | 18 | 0 | 0 | 0 | 3 |
| 30 | Michael Annett | 299 | -352 | 18 | 0 | 0 | 0 | 2 |
| 31 | David Gilliland | 256 | -395 | 18 | 0 | 0 | 0 | 4 |
| 32 | Cole Whitt | 254 | -397 | 18 | 0 | 0 | 0 | 2 |
| 33 | David Ragan | 234 | -417 | 18 | 0 | 0 | 0 | 2 |
| 34 | Reed Sorenson | 228 | -423 | 18 | 0 | 0 | 0 | 5 |
| 35 | Alex Bowman | 227 | -424 | 18 | 0 | 0 | 0 | 4 |
| 36 | Josh Wise | 209 | -442 | 17 | 0 | 0 | 0 | 1 |
| 37 | Ryan Truex | 134 | -517 | 15 | 0 | 0 | 0 | 5 |
| 38 | Michael McDowell | 120 | -531 | 9 | 0 | 0 | 1 | 3 |
| 39 | Travis Kvapil | 108 | -543 | 12 | 0 | 0 | 0 | 1 |
| 40 | Terry Labonte | 77 | -574 | 3 | 0 | 0 | 0 | 0 |
| 41 | Parker Kligerman | 54 | -597 | 8 | 0 | 0 | 0 | 4 |
| 42 | Michael Waltrip | 48 | -603 | 3 | 0 | 0 | 0 | 1 |
| 43 | Bobby Labonte | 47 | -604 | 2 | 0 | 0 | 0 | 1 |
| 44 | David Stremme | 43 | -608 | 6 | 0 | 0 | 0 | 2 |
| 45 | David Reutimann | 37 | -614 | 3 | 0 | 0 | 0 | 0 |
| 46 | Brett Moffitt | 32 | -619 | 2 | 0 | 0 | 0 | 0 |
| 47 | Jeff Burton | 27 | -624 | 1 | 0 | 0 | 0 | 0 |
| 48 | Juan Pablo Montoya | 26 | -625 | 1 | 0 | 0 | 0 | 0 |
| 49 | Timmy Hill | 19 | -632 | 4 | 0 | 0 | 0 | 2 |
| 50 | Dave Blaney | 16 | -635 | 4 | 0 | 0 | 0 | 2 |
| 51 | Alex Kennedy | 10 | -641 | 2 | 0 | 0 | 0 | 1 |
| 52 | Boris Said | 9 | -642 | 1 | 0 | 0 | 0 | 0 |
| 53 | Tomy Drissi | 6 | -645 | 1 | 0 | 0 | 0 | 0 |
| 54 | Landon Cassill | 0 | -651 | 16 | 0 | 0 | 0 | 3 |
| 55 | Sam Hornish Jr | 0 | -651 | 1 | 0 | 0 | 0 | 0 |
| 56 | Trevor Bayne | 0 | -651 | 7 | 0 | 0 | 0 | 2 |
| 57 | Brian Scott | 0 | -651 | 5 | 0 | 0 | 0 | 1 |
| 58 | Ryan Blaney | 0 | -651 | 1 | 0 | 0 | 0 | 0 |
| 59 | Blake Koch | 0 | -651 | 3 | 0 | 0 | 0 | 0 |
| 60 | Joe Nemechek | 0 | -651 | 9 | 0 | 0 | 0 | 2 |
| 61 | J.J. Yeley | 0 | -651 | 6 | 0 | 0 | 0 | 3 |
| 62 | Mike Bliss | 0 | -651 | 1 | 0 | 0 | 0 | 1 |
| 63 | Morgan Shepherd | 0 | -651 | 1 | 0 | 0 | 0 | 1 |
| 64 | Eric McClure | 0 | -651 | 0 | 0 | 0 | 0 | 0 |