Waters and Walsh share Race 2 front-row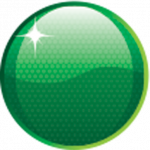 Cameron Waters and Ashley Walsh will resume their Dunlop Series battle from the front-row of the grid when Race 2 gets underway this afternoon in Townsville.
Waters punted his rival from the lead of Saturday's opening encounter on the final corner of the race, which yielded a 30 second post-race penalty for the Ford Performance Racing driver.
The Race 2 qualifying session saw Waters record a best of 1:13.75s to edge his rival by just 0.0242s and take his second pole of the weekend.
MW Motorsport's Andre Heimgartner proved just 0.002s further adrift in third.
Paul Dumbrell put his Eggleston Holden on the outside of the second row ahead of Race 1 winner and fellow Holden driver Chris Pither.
Dean Fiore, Garry Jacobson, Todd Hazelwood, Andrew Jones and Aaren Russell complete the top 10.
The Dunlop field has been reduced to 29 today following the withdrawal of Dragon Motorsport's Tim Macrow-driven entry, which suffered rear damage in Race 1.
The second 29 lap Dunlop Series encounter will get underway at 1315.
See below for full qualifying results for Race 2
| | | | | | |
| --- | --- | --- | --- | --- | --- |
| 1 |  TEAM ENZED FPR | Cameron Waters |  Ford Falcon FG | 1:13.7528 | |
| 2 |  Infants Friend | Ashley Walsh |  Ford Falcon FG | 1:13.7770 | 0:00.0242 |
| 3 |  Finance Ezi/MW Motorsport | Andre Heimgartner |  Ford Falcon FG | 1:13.7790 | 0:00.0262 |
| 4 |  Eggleston Motorsport | Paul Dumbrell |  Holden Commodore VE2 | 1:13.9423 | 0:00.1895 |
| 5 |  Icebreak Racing | Chris Pither |  Holden Commodore VE2 | 1:14.2199 | 0:00.4671 |
| 6 |  R&T Pumps/MW Motorsport | Dean Fiore |  Ford Falcon FG | 1:14.3024 | 0:00.5496 |
| 7 |  Eggleston Motorsport | Garry Jacobson |  Holden Commodore VE2 | 1:14.4469 | 0:00.6941 |
| 8 |  Thomas Steel Fabrication | Todd Hazelwood |  Ford Falcon FG | 1:14.4725 | 0:00.7197 |
| 9 |  A.L.B. Distributors | Andrew Jones |  Holden Commodore VE2 | 1:14.5560 | 0:00.8032 |
| 10 |  Go Karts Go/North Side Fire | Aaren Russell |  Ford Falcon FG | 1:14.5569 | 0:00.8041 |
| 11 |  Image Racing | Jack Le Brocq |  Ford Falcon FG | 1:14.5621 | 0:00.8093 |
| 12 |  Eggleston Motorsport | Ant Pedersen |  Holden Commodore VE2 | 1:14.5794 | 0:00.8266 |
| 13 |  Wilson Security Racing | Steven Johnson |  Ford Falcon FG | 1:14.6263 | 0:00.8735 |
| 14 |  Haber Xcavations/MW Motorsport | Morgan Haber |  Ford Falcon FG | 1:14.7378 | 0:00.9850 |
| 15 |  R&J Batteries | Geoff Emery |  Holden Commodore VE2 | 1:14.7686 | 0:01.0158 |
| 16 |  United Racing | Paul Morris |  Ford Falcon FG | 1:14.9175 | 0:01.1647 |
| 17 |  Action Racing | Marcus Zukanovic |  Ford Falcon FG | 1:14.9898 | 0:01.2370 |
| 18 |  Think Holden | Macauley Jones |  Holden Commodore VE2 | 1:15.1712 | 0:01.4184 |
| 19 |  Pacific Hoists/Halda Race Pilo | Fredrik Lestrup |  Holden Commodore VE2 | 1:15.4921 | 0:01.7393 |
| 20 |  Wynn's/Vili's | Josh Kean |  Holden Commodore VE2 | 1:15.6868 | 0:01.9340 |
| 21 |  Street Fighter | Dan Day |  Holden Commodore VE2 | 1:15.7260 | 0:01.9732 |
| 22 |  Forpark/Aust Custom Moulders | Matt Hansen |  Holden Commodore VE2 | 1:15.8669 | 0:02.1141 |
| 23 |  Formula Tech/Interquip Racing | Brett Stewart |  Holden Commodore VE2 | 1:16.0605 | 0:02.3077 |
| 24 |  Mocomm Communication | Jim Pollicina |  Ford Falcon FG | 1:16.2310 | 0:02.4782 |
| 25 |  Voight Contracting | Aaron Tebb |  Holden Commodore VE2 | 1:16.3985 | 0:02.6457 |
| 26 |  McGill Motorsport | Aaron McGill |  Holden Commodore VE2 | 1:16.5213 | 0:02.7685 |
| 27 |  Warrin Mining/Volvo Constructi | Adam Wallis |  Holden Commodore VE2 | 1:16.5954 | 0:02.8426 |
| 28 |  Rev Trans WA/Evolution Custom | Paul McKinnon |  Holden Commodore VE2 | 1:16.6142 | 0:02.8614 |
| 29 |  Gulf Western Oil | Michael Hector |  Ford Falcon FG | 1:17.0088 | 0:03.2560 |