Walsh fights back with Race 2 victory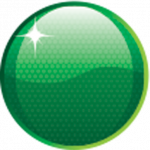 Ashley Walsh bounced back from a frustrating Saturday to dominate the second and final Dunlop Series race of the weekend in Townsville.
The Matt Stone Racing Ford driver beat pole-sitter Cameron Waters to the first corner and was not headed for the duration.
Waters also dropped behind Paul Dumbrell thanks to his slow start, but regained the position when the Holden driver touched the Turn 2 wall while trying to pass Walsh for the lead.
Waters could not do anything about Walsh, however, who extended his series lead over Dumbrell back out to 47 points after winning by almost seven seconds.
"I was really determined to come out today and get the race win after yesterday's result," said Walsh, who had to contend with an early Safety Car restart on his way to victory.
"The race hinged on the start and I was able to get Cam by Turn 2.
"From there it was all about building the gap and focusing on the lap times and tyre wear."
Dumbrell eventually finished fourth after also losing track position to Andre Heimgartner with his early mistake.
"I thought I couldn't dare be the bloke who takes Ash Walsh for the third time in three or four races," quipped Dumbrell post-race.
Fifth in Race 2 for Saturday winner Chris Pither was enough to secure the Kiwi a maiden round victory.
"It's a pretty special moment," said Pither.
"I think we've made some pretty steady progress all season. I think I've stepped up a notch as to how I went last year."
Heimgartner and Dumbrell completed the weekend podium, with the consistent Dean Fiore – who was sixth in Race 2 – beating Walsh and Waters into fourth overall.
See below for full Race 2 results
| | | | | | |
| --- | --- | --- | --- | --- | --- |
| 1 | Infants Friend |  Ashley Walsh |  Ford Falcon FG | 38:36.4724 | 1:14.6820 |
| 2 | TEAM ENZED FPR |  Cameron Waters |  Ford Falcon FG | 38:39.0016 | 1:14.7165 |
| 3 | Finance Ezi/MW Motorsport |  Andre Heimgartner |  Ford Falcon FG | 38:40.4327 | 1:14.9942 |
| 4 | Eggleston Motorsport |  Paul Dumbrell |  Holden Commodore VE2 | 38:44.1768 | 1:14.9409 |
| 5 | Icebreak Racing |  Chris Pither |  Holden Commodore VE2 | 38:49.1148 | 1:15.1200 |
| 6 | R&T Pumps/MW Motorsport |  Dean Fiore |  Ford Falcon FG | 38:50.8267 | 1:15.1304 |
| 7 | Eggleston Motorsport |  Ant Pedersen |  Holden Commodore VE2 | 38:54.6870 | 1:15.4761 |
| 8 | Image Racing |  Jack Le Brocq |  Ford Falcon FG | 39:02.2309 | 1:15.6808 |
| 9 | United Racing |  Paul Morris |  Ford Falcon FG | 39:02.8716 | 1:15.9663 |
| 10 | Haber Xcavations/MW Motorsport |  Morgan Haber |  Ford Falcon FG | 39:12.4931 | 1:15.6593 |
| 11 | Eggleston Motorsport |  Garry Jacobson |  Holden Commodore VE2 | 39:21.2219 | 1:15.9412 |
| 12 | R&J Batteries |  Geoff Emery |  Holden Commodore VE2 | 39:21.8883 | 1:16.1181 |
| 13 | Thomas Steel Fabrication |  Todd Hazelwood |  Ford Falcon FG | 39:22.3409 | 1:16.1041 |
| 14 | Street Fighter |  Dan Day |  Holden Commodore VE2 | 39:26.7242 | 1:16.4647 |
| 15 | Forpark/Aust Custom Moulders |  Matt Hansen |  Holden Commodore VE2 | 39:31.3433 | 1:16.7877 |
| 16 | Pacific Hoists/Halda Race Pilo |  Fredrik Lestrup |  Holden Commodore VE2 | 39:32.7636 | 1:16.3611 |
| 17 | Wilson Security Racing |  Steven Johnson |  Ford Falcon FG | 39:35.3247 | 1:16.3814 |
| 18 | Rev Trans WA/Evolution Custom |  Paul McKinnon |  Holden Commodore VE2 | 39:41.7614 | 1:17.0794 |
| 19 | Formula Tech/Interquip Racing |  Brett Stewart |  Holden Commodore VE2 | 39:42.1676 | 1:17.1434 |
| 20 | Warrin Mining/Volvo Construction |  Adam Wallis |  Holden Commodore VE2 | 39:53.2548 | 1:17.6260 |
| 21 | Think Holden |  Macauley Jones |  Holden Commodore VE2 | 38:46.7498 | 1:15.7554 |
| 22 | Voight Contracting |  Aaron Tebb |  Holden Commodore VE2 | 38:53.8560 | 1:17.0464 |
| 23 | McGill Motorsport |  Aaron McGill |  Holden Commodore VE2 | 38:57.3872 | 1:17.8769 |
| 24 | Go Karts Go/North Side Fire |  Aaren Russell |  Ford Falcon FG | 39:14.9590 | 1:16.2667 |
| 25 | Gulf Western Oil |  Michael Hector |  Ford Falcon FG | 38:52.9503 | 1:18.0370 |
| DNF | A.L.B. Distributors |  Andrew Jones |  Holden Commodore VE2 | 22:27.4429 | 1:15.5801 |
| DNF | Wynn's/Vili's |  Josh Kean |  Holden Commodore VE2 | 18:50.2910 | 1:16.6703 |
| DNF | Action Racing |  Marcus Zukanovic |  Ford Falcon FG | 12:22.3032 | 1:16.0850 |
| DNF | Mocomm Communication |  Jim Pollicina |  Ford Falcon FG |  4:08.1775 | 1:17.4243 |
Updated Dunlop Series standings after Round 4
| | | |
| --- | --- | --- |
| 1 | Ashley Walsh | 983 |
| 2 | Paul Dumbrell | 936 |
| 3 | Andre Heimgartner | 852 |
| 4 | Chris Pither | 821 |
| 5 | Cameron Waters | 723 |
| 6 | Paul Morris | 669 |
| 7 | Todd Hazelwood | 666 |
| 8 | Ant Pedersen | 666 |
| 9 | Garry Jacobson | 647 |
| 10 | Geoff Emery | 564 |
| 11 | Andrew Jones | 554 |
| 12 | Aaren Russell | 546 |
| 13 | Dean Fiore | 462 |
| 14 | Matt Hansen | 447 |
| 15 | Jack Le Brocq | 396 |
| 16 | Marcus Zukanovic | 396 |
| 17 | Fredrik Lestrup | 393 |
| 18 | Morgan Haber | 389 |
| 19 | Brett Stewart | 378 |
| 20 | Michael Hector | 339 |
| 21 | Taz Douglas | 335 |
| 22 | Dan Day | 309 |
| 23 | Aaron McGill | 303 |
| 24 | Jim Pollicina | 243 |
| 25 | Steve Owen | 228 |
| 26 | Jordan Ormsby | 207 |
| 27 | Josh Kean | 201 |
| 28 | Adam Wallis | 180 |
| 29 | Steven Johnson | 165 |
| 30 | Aaron Tebb | 150 |
| 31 | Macauley Jones | 120 |
| 32 | Jay Verdnik | 108 |
| 33 | Ryan Simpson | 90 |
| 34 | Garth Walden | 75 |
| 35 | Shane Price | 63 |
| 36 | Paul McKinnon | 51 |
| 37 | Ben Porter | 48 |
| 38 | Tim Macrow | 39 |
| 39 | Josh Hunter | 33 |