Richards scores first overall Carrera Cup win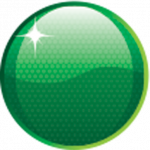 Steven Richards has broken through for his first overall round win in the Carrera Cup with a sweep of both of the Sunday races in Townsville.
In what was his 26th overall round start, he had been a 7-time second place overall finisher, but that is now behind the ever-versatile Richards.
In the day's opening race Richards slotted into second place off the start behind Race 1 winner Michael Patrizi.
Then on just the second lap Patrizi locked a brake, before running down an escape road on the very next corner.
Richards then took control at the point from championship leader Warren Luff with Shae Davies in third.
In the final race of the weekend Richards once again won the start to lead Luff.
The race appeared to settle down before with just three laps to run Davies tried to go down on the inside of Luff. He locked the rears and made heavy contact with the front-right of his McElrea Racing team-mate. Luff had to retire, while Davies took a drive through penalty to finish 11th for the race.
There were no such dramas for Richards who won the race ahead of Craig Baird and Sam Power.
The result is not only Richards first overall round win; he is also tied for the points lead with Luff.
After Roger Lago finished first in the Elite division in the opening race, Stephen Grove took both the Sunday races to take the round.
Lago finished in second with Adelaide winner Tony Bates third.
The Carrera Cup next goes racing with the V8 at Sydney Motorsport Park in August.
VIDEO: Richards and Grove speak after the final race in Townsville
CARRERA CUP : Race 2
| | | | |
| --- | --- | --- | --- |
| Pos |  No. | Driver | Team |
| 1 |  12 |  Steven Richards (VIC) |  Laser Plumbing & Electrical |
| 2 |   7 |  Warren Luff (QLD) |  No Second Chance/Phase 8 |
| 3 |  88 |  Shae Davies (QLD) |  Davbridge Constructions |
| 4 | 777 |  Nick Foster (VIC) |  Bob Jane T-Marts |
| 5 |   1 |  Craig Baird (VIC) |  Bonaire/Wilson Security |
| 6 |  27 |  Sam Power (SA) |  Childhood Cancer Association |
| 7 |  26 |  Michael Almond (SA) |  Copyworld |
| 8 |  45 |  Duvashen Padayachee (NSW) |  VIP Petfoods |
| 9 |  77 |  Nick McBride (VIC) |  Bob Jane T-Marts |
| 10 |   4 |  Stephen Grove (VIC) |  Grove Group |
| 11 |  23 |  Roger Lago (QLD) |  JBS Australia |
| 12 |  13 |  James Bergmuller (VIC) |  Porsche Centre Brighton |
| 13 |  24 |  Tony Bates (VIC) |  Alternative Freight Services/A |
| 14 |  29 |  Michael Patrizi (SA) |  Onsite Rental Racing |
| 15 |   5 |  Tony Walls (QLD) |  Objective Racing |
| 16 |  55 |  Renee Gracie (QLD) |  Fujitsu Racing |
| 17 |   9 |  Marc Cini (VIC) |  Hallmarc |
| 18 |  22 |  Brenton Ramsay (SA) |  V.I.P. Home Services |
| 19 |  11 |  Ash Samadi (NSW) |  Royal Purple Oil/Garth Walden |
| 20 |  10 |  Maurice Pickering (QLD) |  Finance EZI/Foxtel |
| 21 |  56 |  Shane Smollen (NSW) |  McGrath Estate Agents |
| 22 |  39 |  Adrian Mastronardo (NSW) |  Veritas |
CARRERA CUP : Race 3
| | | | |
| --- | --- | --- | --- |
| Pos |  No. | Driver | Team |
| 1 |  12 |  Steven Richards (VIC) |  Laser Plumbing & Electrical |
| 2 |   1 |  Craig Baird (VIC) |  Bonaire/Wilson Security |
| 3 |  27 |  Sam Power (SA) |  Childhood Cancer Association |
| 4 |  29 |  Michael Patrizi (SA) |  Onsite Rental Racing |
| 5 | 777 |  Nick Foster (VIC) |  Bob Jane T-Marts |
| 6 |  26 |  Michael Almond (SA) |  Copyworld |
| 7 |   4 |  Stephen Grove (VIC) |  Grove Group |
| 8 |  24 |  Tony Bates (VIC) |  Alternative Freight Services/A |
| 9 |  23 |  Roger Lago (QLD) |  JBS Australia |
| 10 |  55 |  Renee Gracie (QLD) |  Fujitsu Racing |
| 11 |  88 |  Shae Davies (QLD) |  Davbridge Constructions |
| 12 |   9 |  Marc Cini (VIC) |  Hallmarc |
| 13 |   5 |  Tony Walls (QLD) |  Objective Racing |
| 14 |  22 |  Brenton Ramsay (SA) |  V.I.P. Home Services |
| 15 |  11 |  Ash Samadi (NSW) |  Royal Purple Oil/Garth Walden |
| 16 |  56 |  Shane Smollen (NSW) |  McGrath Estate Agents |
| 17 |  10 |  Maurice Pickering (QLD) |  Finance EZI/Foxtel |
| 18 |  39 |  Adrian Mastronardo (NSW) |  Veritas |
| DNF |   7 |  Warren Luff (QLD) |  No Second Chance/Phase 8 |
| DNF |  45 |  Duvashen Padayachee (NSW) |  VIP Petfoods |
| DNF |  77 |  Nick McBride (VIC) |  Bob Jane T-Marts |
| DNF |  13 |  James Bergmuller (VIC) |  Porsche Centre Brighton |
 OVERALL CHAMPIONSHIP STANDINGS
| | | |
| --- | --- | --- |
| Position | Driver | Points |
| 1 | Warren Luff | 534 |
| 2 | Steven Richards | 534 |
| 3 | Craig Baird | 448 |
| 4 | Sam Power | 406 |
| 5 | Nick Foster | 404 |
| 6 | Shae Davies | 310 |
| 7 | Stephen Grove | 305 |
| 8 | Nick McBride | 302 |
| 9 | Michael Patrizi | 260 |
| 10 | Michael Almond | 251.5 |
| 11 | Duvashen Padayachee | 223 |
| 12 | James Bergmuller | 221 |
| 13 | Renee Gracie | 188 |
| 14 | Shane Smollen | 186 |
| 15 | Roger Lago | 184 |
| 16 | Tony Bates | 160 |
| 17 | Tony Walls | 154 |
| 18 | Ash Samadi | 145 |
| 19 | Brenton Ramsay | 118.5 |
| 20 | Marc Cini | 98 |
| 21 | Maurie Pickering | 50 |
| 22 | Adrian Mastronardo | 48 |
| 23 | Dean Koutsoumidis | 31 |
STANDINGS: Professional 
| | | |
| --- | --- | --- |
| Position | Driver | Points |
| 1 | Warren Luff | 552 |
| 2 | Steven Richards | 552 |
| 3 | Craig Baird | 463 |
| 4 | Sam Power | 427 |
| 5 | Nick Foster | 404 |
| 6 | Shae Davies | 341 |
| 7 | Nick McBride | 320 |
| 8 | Michael Almond | 313 |
| 9 | Renee Gracie | 300 |
| 10 | Michael Patrizi | 276 |
| 11 | Duvashen Padayachee | 253.5 |
STANDINGS: Elite
| | | |
| --- | --- | --- |
| Position | Driver | Points |
| 1 | Stephen Grove | 603 |
| 2 | James Bergmuller | 506 |
| 3 | Roger Lago | 494 |
| 4 | Tony Bates | 450 |
| 5 | Shane Smollen | 387 |
| 6 | Tony Walls | 373 |
| 7 | Ash Samadi | 343 |
| 8 | Brenton Ramsay | 318 |
| 9 | Marc Cini | 306 |
| 10 | Maurie Pickering | 171 |
| 11 | Adrian Mastronardo | 168 |
| 12 | Dean Koutsoumidis | 119 |
R