Maranello, Erebus share Sunday GT wins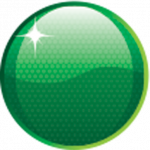 The third round of the Australian GT Championship in Townsville saw three different winners from its three 40 minute races, with Maranello and Erebus sharing the spoils on Sunday.
Having taken a third and a second from the opening two encounters, Richard Muscat lifted the Erebus Mercedes to victory in the afternoon's finale.
While the Race 2 winning John Bowe/Tony D'Alberto Maranello Ferrari overtook its German rival early in the final hit-out, Muscat emerged from the pitstop cycle with the ascendancy.
The former GT3 Cup Challenge winning driver went on to take the flag four seconds ahead of the Ferrari, with Tony Quinn (Aston Martin) in third.
Race 1 winner Klark Quinn was fourth ahead of the Justin McMillan/Steven Richards Lamborghini.
The race results were heavily affected by the category's parity system, which sees compulsory pitstop time based on a combination of driver seeding and grid position.
The Bowe/D'Alberto victory in the second encounter was set-up by the pair's disaster in Race 1, which ensured they started the next heat from the back of the grid.
The weekend results netted Muscat the round win, extending his championship lead in the process.
The Australian GT Championship will continue at Sydney Motorsport Park on August 22-24.