Livery change to mark Jack Daniel's 300th race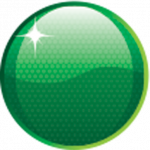 Nissan Motorsport's Jack Daniel's Altimas will sport a revised livery today to mark the sponsor's 300th V8 Supercars Championship race.
The Todd and Rick Kelly driven cars were stripped back to their black painted metal base overnight before being wrapped with the revised scheme.
The altered look retains the whiskey brand's traditional black and white colours and is said to be a throwback to its earliest V8 Supercars liveries.
The sponsor joined V8 Supercars with Perkins Engineering in 2006 and continued with Kelly Racing and now Nissan as the Melbourne-based team evolved.
The livery also includes a large 300th race logo on the roof of each car.
"It's pretty cool what you can do nowadays with having one car one race day, and having a completely different one on the next," said Todd Kelly.
"We've done it a few times in the past, it's a big job for the guys, and there wouldn't have been a lot of sleep between them last night.
"It's so cool to be able to do this for Jack Daniel's 300th race, to roll out with two brand new liveries today is pretty special.
"The cars look unbelievable, so I can't wait to roll out of pit lane and see what the reaction from the crowd is."
The Kelly brothers endured a lacklustre Saturday in Townsville, qualifying and racing in the bottom half of the field.
Rick Kelly sits 17th in the championship standings after 21 races, with Todd in 24th.