Kris Walton claims V8 Ute round win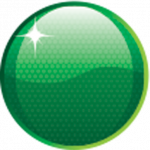 Form driver Kris Walton landed the final heat of the V8 Ute Racing Series fuelled by Hogs Breath Cafe to take round 4 of the series at Reid Park.
Walton (Rentco Racing Ford) has slipped to an 18-point lead following the three-race meeting over David Sieders.
In the final 11-lap encounter Walton beat Rhys McNally (Stratco Holden) with Queensland driver Rhys Hansford (Multispares Ford) claiming the final podium spot.
West Australian driver McNally led the race to the first turn to set up a thrilling dice for the balance of the race.
"McNally got us off the start, we sat there for a while behind but I was able to get him back when he made a couple of little mistakes, which made it easier for us," Walton said.
"It's great racing with a guy like him, when you know you're not going to get any damage, you know you're not risking anything in the championship.
"It's exactly what we needed here, to grab another win, more points, the leads getting bigger, we just have to keep it up."
Hansford and Victorian veteran fourth-placed Kim Jane did everything they could to chase down the top two.
"I didn't' have an answer for them (Walton & McNally), I tried my best and pushed a little too hard on the last few laps," Hansford said.
"But congratulations to Kris and Rhys for first and second and it's a good result for the team again.
"I knew how close it was going in and I knew I had to be in front of Rhys but I also knew I had to be in front of Dave (Sieders) to be on the podium so I'm very happy that we could tick a few of our boxes."
Race 2 winner Nathan Pretty kept good pace to outrun team-mate Elliot Barbour for fifth.