Walton, Pretty share V8 Ute wins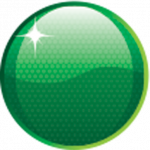 Polesitter Nathan Pretty claimed victory in the reverse top 10 Race 2 of the Australian V8 Ute Racing Series fuelled by Hogs Breath Café at the Reid Park circuit.
The experienced Pretty won the battle to the first corner from Adam Marjoram who had later been penalised for jumping the start and hit with a 5s penalty.
The GoPro Holden driver maintained the lead to the end of the 11 laps which was interrupted by two separate Safety Car periods.
"It was pretty hectic out there, so we had plenty of time to cool down that's for sure," Pretty said.
"But I just wanted to get on with the job and get a bit of a gap and never really had the chance with the two safety car cautions.
"We've certainly made in-roads to where we were at the start of the weekend."
Elliot Barber (Just Car Insurance Holden) and Rhys McNally (Stratco Holden) completed the podium.
The first Safety car incident was called when the General Carrying Racing Holden of Matt Nolan made contact with Gerard McLeod's Macmahon Mining Ute at turn 6 on the first lap.
McLeod was forced to retire the #50 MacUte with right front corner damage in his second consecutive DNF.
The race was then green for one lap before another Safety Car was called when a freight-train incident occurred at Turn 2.
South Aussie Craig Dontas made contact with the Multispares FG of Ryan Hansford who then made contact with David Sieders' Ford.
Sieders was unable to turn and subsequently touched up Wayne Wakefield's Showbar Ford.
Fortunately all four drivers walked away fairly unscathed however ISEEK/Wakeup Racing's George Miedecke and Hayman Reese's Jesse Dixon weren't so lucky and both ended up pushed into the wall trying to avoid the incident.
The restart gave the race a two-lap dash to the finish, which almost went under Safety Car for the third time when Jeremy Gray made contact with Tim Blanchard.
It ended the former V8 Supercar driver's race with damage to the CPS Products Holden.
All results are pending post-race judicial hearings.
Earlier in the opening race, Kris Walton seized the outright lead by leading home Dixon with Ryan Hansford third after a nice pass on Sieders on the final lap.
The V8 Utes will be back on track tomorrow at 10.15am for the final Race, which will see Walton on pole McNally.