Top Moto2 squad claims 'binding' Miller contract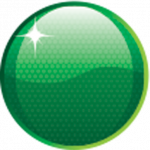 Top Moto2 outfit Marc VDS Racing are adamant they have a binding contract in place to bring Australian motorcycle star Jack Miller to the squad next season.
The Belgian team have released a lengthy statement stipulating its future with Miller following comments made from the 19-year-old stating he is yet to sign a contract for 2015.
Miller is fast becoming one of the hottest young prospects on two wheels after a blistering start to the Moto3 season with reports suggesting he has received offers to move to the premier MotoGP class.
However, Marc VDS team boss Michael Bartholemy says the team and Miller have already agreed to a contract until the end of 2016.
He also claims the deal included his current placement at the Red Bull KTM team this season  which has seen Miller open up a seven point lead at the top of the Moto3 standings.
"It is regrettable that we've had to make public this situation, but we really were left with no option," stated Michael Bartholemy, Team Principal of the Marc VDS Racing Team.
"We have a contract with Jack Miller and we are already preparing for his arrival in the team for the 2015 season because, for us, a deal is a deal.
"If Jack has changed his mind and doesn't want to ride for us next year then he or his management team need to come and talk to us, rather than simply ignoring our numerous requests for a meeting to clarify the situation.
"We are not interested in playing games; we just want the situation sorted out expeditiously.
"Until it is resolved we cannot move forward with our own plans for the 2015 season, as we have no intention on reneging on the agreement by offering Jack Miller's place in the Marc VDS Racing Team to another rider."
Miller heads to Germany's Sachsenring for the ninth round of the season on July 12-13.