Ricciardo and Rosberg avoid punishment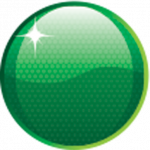 Daniel Ricciardo and Nico Rosberg have escaped punishment for overtaking under red flags during the opening free practice session for the British Grand Prix.
Both drivers were summoned to the stewards for overtaking during a red flag period caused by Felipe Massa's accident early in morning free practice.
Rosberg overtook Toro Rosso's Daniil Kvyat while Ricciardo passed Ferrari's Fernando Alonso.
After reviewing the incident the stewards deemed that no penalty was required for the pair.
A statement from officials read: "Car 3 (Ricciardo) was approaching a car that was travelling significantly slower even before the red flag was displayed and therefore at the moment of the red flag the driver of car 3 was concerned with safety passing car 14 (Alonso)."
A slowing Kvyat came to the defence of Rosberg whose actions were judged to have been within the rules.
"The driver of car 6 (Rosberg) had driven the lap fully within the regulations and was travelling at a safe and reasonable speed throughout," the stewards said.
"At the moment of the overtake, car 26 (Kvyat) pulled fully off line and slowed to as low as 38km/h in what appeared to be a very unusual manner, in an area of the track that was completely clear."