Patrizi wins Carrera Cup opener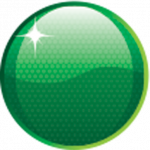 Michael Patrizi has won the opening race of the Carrera Cup with a lights-to-flag victory from Warren Luff.
A good start from pole had the West Australian ahead of Luff through the sweeper and out front at Turn 2. From that point he never looked back.
After a crash at Phillip Island with co-driver and former World Superbike star Troy Bayliss, the rebuilding of the car with a new shell for this weekend has so far paid off.
After starting in seventh Steven Richards enjoyed a strong run to come through to finish third ahead of Shae Davies.
Just one major incident in the race with Nick McBride's race ending on the opening lap after contact with Michael Almond.
With cars avoiding the incident Roger Lago was able to get ahead of Stephen Grove and go onto win the Elite section of the race with Tony Walls in third.
The Carrera Cup has another two more races tomorrow.
VIDEO: Patrizi and Lago speak after the race

CARRERA CUP : Race 1
| | | | |
| --- | --- | --- | --- |
| Pos | | Driver | Team |
| 1 |  29 |  Michael Patrizi (SA) |  Onsite Rental Racing |
| 2 |   7 |  Warren Luff (QLD) |  No Second Chance/Phase 8 |
| 3 |  12 |  Steven Richards (VIC) |  Laser Plumbing & Electrical |
| 4 |  88 |  Shae Davies (QLD) |  Davbridge Constructions |
| 5 |  27 |  Sam Power (SA) |  Childhood Cancer Association |
| 6 | 777 |  Nick Foster (VIC) |  Bob Jane T-Marts |
| 7 |   1 |  Craig Baird (VIC) |  Bonaire/Wilson Security |
| 8 |  45 |  Duvashen Padayachee (NSW) |  VIP Petfoods |
| 9 |  23 |  Roger Lago (QLD) |  JBS Australia |
| 10 |   4 |  Stephen Grove (VIC) |  Grove Group |
| 11 |  26 |  Michael Almond (SA) |  Copyworld |
| 12 |  24 |  Tony Bates (VIC) |  Alternative Freight Services/A |
| 13 |   5 |  Tony Walls (QLD) |  Objective Racing |
| 14 |  13 |  James Bergmuller (VIC) |  Porsche Centre Brighton |
| 15 |   9 |  Marc Cini (VIC) |  Hallmarc |
| 16 |  55 |  Renee Gracie (QLD) |  Fujitsu Racing |
| 17 |  11 |  Ash Samadi (NSW) |  Royal Purple Oil/Garth Walden |
| 18 |  22 |  Brenton Ramsay (SA) |  V.I.P. Home Services |
| 19 |  39 |  Adrian Mastronardo (NSW) |  Veritas |
| 20 |  10 |  Maurice Pickering (QLD) |  Finance EZI/Foxtel |
| 21 |  56 |  Shane Smollen (NSW) |  McGrath Estate Agents |
| DNF |  77 |  Nick McBride (VIC) |  Bob Jane T-Marts |