Patrizi scores Carrera Cup pole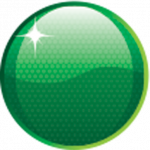 Michael Patrtizi has taken pole position for the opening race of the Carrera Cup after an early morning qualifying session on the streets of Townsville.
Patrizi is using a new body shell this weekend after a heavy crash at the mini-enduro event at Phillip Island for co-driver and former World Superbike star Troy Bayliss.
The cool morning conditions were a contrast to yesterday practice sessions which finished with Craig Baird fastest.
Patrizi made the most of his opportunities, including good clear laps, to share the front row with championship leader Warren Luff.
Baird will have his work cut out for him back in eighth. Just in front is Steven Richards who while chasing a fast time had a spin late in the session.
Stephen Grove, who won the Phillip Island event overall with Scott McLaughlin, was fastest of the Elite runners after Roger Lago lost his fastest time for a blend-line infraction.
The first race of the weekend will be run at 11am.
VIDEO: Michael Patrizi and Stephen Grove speak after qualifying

CARRERA CUP : Qualifying
Pos
 No.
Driver
Team
Time
Gap
1
  29
 Michael Patrizi (SA)
 Onsite Rental Racing
 1:13.9710
2
   7
 Warren Luff (QLD)
 No Second Chance/Phase 8
 1:14.0471
0:00.0761
3
 777
 Nick Foster (VIC)
 Bob Jane T-Marts
 1:14.0546
0:00.0836
4
  27
 Sam Power (SA)
 Childhood Cancer Association
 1:14.0835
0:00.1125
5
  88
 Shae Davies (QLD)
 Davbridge Constructions
 1:14.1024
0:00.1314
6
  77
 Nick McBride (VIC)
 Bob Jane T-Marts
 1:14.1639
0:00.1929
7
  12
 Steven Richards (VIC)
 Laser Plumbing & Electrical
 1:14.2375
0:00.2665
8
   1
 Craig Baird (VIC)
 Bonaire/Wilson Security
 1:14.2984
0:00.3274
9
  45
 Duvashen Padayachee (NSW)
 VIP Petfoods
 1:14.4299
0:00.4589
10
  26
 Michael Almond (SA)
 Copyworld
 1:14.8922
0:00.9212
11
  23
 Roger Lago (QLD)
 JBS Australia
 1:14.9251*
0:00.9541
12
   4
 Stephen Grove (VIC)
 Grove Group
 1:14.9499
0:00.9789
13
  24
 Tony Bates (VIC)
 Alternative Freight Services/A
 1:15.0931
0:01.1221
14
  56
 Shane Smollen (NSW)
 McGrath Estate Agents
 1:15.2739
0:01.3029
15
  13
 James Bergmuller (VIC)
 Porsche Centre Brighton
 1:15.4035
0:01.4325
16
  55
 Renee Gracie (QLD)
 Fujitsu Racing
 1:15.5768
0:01.6058
17
   5
 Tony Walls (QLD)
 Objective Racing
 1:15.7448
0:01.7738
18
   9
 Marc Cini (VIC)
 Hallmarc
 1:16.0188
0:02.0478
19
  22
 Brenton Ramsay (SA)
 V.I.P. Home Services
 1:16.6013
0:02.6303
20
  11
 Ash Samadi (NSW)
 Royal Purple Oil/Garth Walden
 1:16.6341
0:02.6631
21
  10
 Maurice Pickering (QLD)
 Finance EZI/Foxtel
 1:16.6628
0:02.6918
22
  39
 Adrian Mastronardo (NSW)
 Veritas
 1:17.8899
0:03.9189
* Time removed for blend-line infringement