Klark Quinn strikes first blow in Aust GT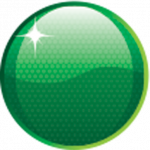 Klark Quinn took his first victory of the 2014 Australian GT Championship season in the opening 40 minute race on the streets of Townsville.
The McLaren driver ran third behind the Steven Richards/Justin McMillan Lamborghini and Richard Muscat Mercedes in the early going before taking the lead with a long first stint.
A Safety Car period eventually triggered the last of the compulsory stops, where Quinn and father Tony (Aston Martin) were able to pit and rejoin in first and second respectively.
Klark drew away to a nine second win in the two laps between the green and chequered flags, with much of his gap created on the restart by Jan Jinadasa's lapped and ailing Lamborghini.
Muscat took second from Tony Quinn into Turn 11 on the final lap and managed to hold out the Aston to the flag.
James Koundouris drove his Porsche solo to fourth, with his nominated co-driver Steve Owen a no-show after campaigning Roger Lago's Lamborghini at an official Spa 24 Hours test day earlier in the week.
McMillan's Lamborghini completed the top five after narrowly escaping an incident between the Audis of Steve McLaughlan and John Magro that saw the former sent hard into the concrete.
"Steve just caught me out," admitted Magro afterward.
"I didn't expect him to brake where he did, and I was just trying to avoid hitting him, but as I braked and went for the gap, the car stepped out and I was a passenger."
"I didn't know what had hit me," added McLaughlan.
"Justin had moved to the left to give us room, I went to the right, and then boom I was heading into the fence.
"My Audi has the safety cell seat, so I was well protected, but it was a hard knock in my lower back.
"It's just bruising, so I'll be okay, but unfortunately it will be a big rebuild for the car."
Rod Salmon/Nathan Antunes (Audi) took the GT Trophy honours in sixth outright, while Michael Hovey (Porsche), Theo Koundouris (Porsche), Ross Lilley (Lamborghini) and Dean Koutsoumidis/James Winslow (Audi) completed the top 10.
Front-runners John Bowe and Tony D'Alberto were a disappointed 17th in the Maranello Ferrari after a puncture and a drive-through penalty for crossing the pit exit blend line cost the pair a combined two laps.
Muscat leads the standings on 200 points from Klark Quinn (171) and John Bowe (150) ahead of Sunday's two races, which will conclude the third round of the season.