David Gilliland on pole at Daytona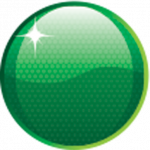 David Gilliland has scored a surprise pole position for the Coke Zero 400 at Daytona after the drafting game in a rain-abbreviated qualifying session.
Although it is Gilliland's third pole position of his career, Front Row Motorsports is not considered a major player in the sport, but after winning at Talladega last year with David Ragan, they could once again spring a surprise on the superspeedway.
"You know, the win last year at Talladega was big for David Ragan and I feel like this is our strong suit for our team," said Gilliland.
"Out there qualifying we knew that anything could happen and Frank Kerr, my crew chief, has worked really hard on this car and it has a lot of speed.
"We are really looking forward to tomorrow."
In a further turn-up for the books Reed Sorenson qualified second for Tommy Baldwin Racing, followed by Landon Cassill and Bobby Labonte. Jimmie Johnson in fifth was the first best of the regular top runners.
It was the first time the multi-car, knockout-style qualifying has been run at Daytona. The importance of getting into draft was crucial and drivers tried to hang in the back of packs to get the time. The smaller teams which ended up at the front worked the best together to get the positions on the leaderboard.
Australia's Marcos Ambrose will start from 18th and was one of many drivers not happy with cat and mouse strategy which included cars crawling around to get position in the pack.
"I was expecting a cluster and that is exactly what we got," said Ambrose.
"You don't know what to do. You could be first, you could be 41st, it was totally random.
"How do you plan for something that is random like that? For me, it is not what I am here to do. I am not here to drive around in second gear at Daytona; I am here to go 200 miles per hour.
"I am pleased we got through qualifying and kept it straight. I think we have something for them."
Joe Nemechek was the only driver who failed to qualify for the 43-car field.
VIDEO: Gilliland speaks after qualifying

 QUALIFYING: Coke Zero 400 – Daytona International Speedway
| | | | | | | | |
| --- | --- | --- | --- | --- | --- | --- | --- |
|  Pos | CAR | DRIVER | MANUFACTURER | SPONSOR | MPH | BEST TIME | BEHIND |
| 1 | 38 | David Gilliland | Ford | Love's Travel Stops | 199.322 | 45.153 | Leader |
| 2 | 36 | Reed Sorenson | Chevrolet | Golden Corral | 199.221 | 45.176 | –0.023 |
| 3 | 40 | Landon Cassill | Chevrolet | Newtown Building Supplies | 199.194 | 45.182 | –0.029 |
| 4 | 33 | Bobby Labonte | Chevrolet | Thunder Coal | 198.970 | 45.233 | –0.080 |
| 5 | 48 | Jimmie Johnson | Chevrolet | Lowe's Patriotic | 198.790 | 45.274 | –0.121 |
| 6 | 20 | Matt Kenseth | Toyota | Home Depot Husky | 198.776 | 45.277 | –0.124 |
| 7 | 88 | Dale Earnhardt Jr | Chevrolet | National Guard | 198.697 | 45.295 | –0.142 |
| 8 | 34 | David Ragan | Ford | Farm Rich | 198.684 | 45.298 | –0.145 |
| 9 | 24 | Jeff Gordon | Chevrolet | Pepsi REAL.BIG.SUMMER | 198.662 | 45.303 | –0.150 |
| 10 | 16 | Greg Biffle | Ford | 3M Stars & Stripes Ford Fusion | 198.575 | 45.323 | –0.170 |
| 11 | 99 | Carl Edwards | Ford | Subway | 198.531 | 45.333 | –0.180 |
| 12 | 14 | Tony Stewart | Chevrolet | Bass Pro Shops / Ducks Unlimited | 198.474 | 45.346 | –0.193 |
| 13 | 4 | Kevin Harvick | Chevrolet | Budweiser Folds of Honor | 198.470 | 45.347 | –0.194 |
| 14 | 5 | Kasey Kahne | Chevrolet | Farmer's Insurance/GI Jobs | 198.373 | 45.369 | –0.216 |
| 15 | 43 | Aric Almirola | Ford | United States Air Force | 198.234 | 45.401 | –0.248 |
| 16 | 17 | Ricky Stenhouse Jr | Ford | Cargill Winn-Dixie Ford Fusion | 198.229 | 45.402 | –0.249 |
| 17 | 26 | Cole Whitt | Toyota | Al's Liner/Scorpion Window Film Toyota | 198.116 | 45.428 | –0.275 |
| 18 | 9 | Marcos Ambrose | Ford | DEWALT-Wounded Warrior Project | 198.103 | 45.431 | –0.278 |
| 19 | 78 | Martin Truex Jr | Chevrolet | Furniture Row | 198.068 | 45.439 | –0.286 |
| 20 | 31 | Ryan Newman | Chevrolet | WIX Filters | 198.059 | 45.441 | –0.288 |
| 21 | 27 | Paul Menard | Chevrolet | Splash / Menards | 198.055 | 45.442 | –0.289 |
| 22 | 13 | Casey Mears | Chevrolet | No. 13 GEICO Chevrolet SS | 198.042 | 45.445 | –0.292 |
| 23 | 3 | Austin Dillon | Chevrolet | Bass Pro / NRA Museum | 198.033 | 45.447 | –0.294 |
| 24 | 47 | AJ Allmendinger | Chevrolet | Scott Products | 198.015 | 45.451 | –0.298 |
| 25 | 21 | Trevor Bayne | Ford | Motorcraft / Quick Lane Tire & Auto Center | 197.994 | 45.456 | –0.303 |
| 26 | 2 | Brad Keselowski | Ford | Alliance Truck Parts | 197.850 | 45.489 | –0.336 |
| 27 | 95 | Michael McDowell | Ford | JPO Absorbents | 197.820 | 45.496 | –0.343 |
| 28 | 22 | Joey Logano | Ford | Shell Pennzoil | 197.741 | 45.514 | –0.361 |
| 29 | 10 | Danica Patrick | Chevrolet | Florida Lottery / GoDaddy | 197.724 | 45.518 | –0.365 |
| 30 | 55 | Brian Vickers | Toyota | Aaron's/FSU National Championship | 197.364 | 45.601 | –0.448 |
| 31 | 51 | Justin Allgaier | Chevrolet | AccuDoc Solutions | 197.273 | 45.622 | –0.469 |
| 32 | 7 | Michael Annett | Chevrolet | Pilot / Flying J Chevrolet | 197.217 | 45.635 | –0.482 |
| 33 | 98 | Josh Wise | Ford | Charlie Crist For Florida | 197.152 | 45.650 | –0.497 |
| 34 | 15 | Clint Bowyer | Toyota | RK Motors Charlotte | 196.975 | 45.691 | –0.538 |
| 35 | 42 | Kyle Larson | Chevrolet | Target | 196.691 | 45.757 | –0.604 |
| 36 | 1 | Jamie McMurray | Chevrolet | CESSNA | 196.661 | 45.764 | –0.611 |
| 37 | 11 | Denny Hamlin | Toyota | FedEx Ground | 196.070 | 45.902 | –0.749 |
| 38 | 32 | Terry Labonte | Ford | C&J Energy Services | 195.980 | 45.923 | –0.770 |
| 39 | 18 | Kyle Busch | Toyota | Interstate Batteries | 195.972 | 45.925 | –0.772 |
| 40 | 41 | Kurt Busch | Chevrolet | Haas Automation | 195.776 | 45.971 | –0.818 |
| 41 | 66 | Michael Waltrip | Toyota | RoyalTeakCollection.com | 195.372 | 46.066 | –0.913 |
| 42 | 83 | Ryan Truex | Toyota | VooDoo BBQ/Armed Forces Motorsports | 193.183 | 46.588 | –1.435 |
| 43 | 23 | Alex Bowman | Toyota | Dr. Pepper Toyota Camry | 192.984 | 46.636 | –1.483 |