Walsh quickest in Dunlop Series practice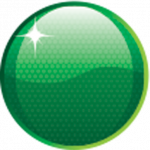 Dunlop Series points leader Ashley Walsh set the pace in practice for the fourth round of the season in Townsville.
The Matt Stone Racing Ford was quickest in both 30 minute sessions, improving his morning best by an even second to 1:14.33s in the afternoon.
Ford Performance Racing's Cameron Waters was second on both occasions, ending the day 0.24s adrift of Walsh, who is expecting a tight qualifying battle in the morning.
"The car is really good on the worn tyres but we struggled a bit for balance with the new set," noted Walsh post-session.
"It gives us room to improve overnight. I'm sure everyone else will so it will be a tough fight for pole position.
"Qualifying is critical here and there is definitely time left in the car. The fight at the front will be very intense."
The MW Motorsport Falcon of Dean Fiore was third in Practice 2 ahead of Holden drivers Andrew Jones and Garry Jacobson.
Steven Johnson improved from eighth in the first session to be sixth at day's end on his debut in the second-tier series with MSR.
Andre Heimgartner, Todd Hazelwood, Paul Dumbrell and Aaren Russell completed the top 10.
Category debutants Macauley Jones, the son of V8 Supercars team owner Brad, and Time Attack competitor Paul McKinnon put in solid performances to end up 17th and 22nd respectively.
The Dunlop Series competitors will return to the track for the class' two-part qualifying session from 0845 local time tomorrow.
Practice 1
| | | | | | |
| --- | --- | --- | --- | --- | --- |
| 1 | Infants Friend | Ashley Walsh | Ford Falcon FG | 01:15.39 | |
| 2 | TEAM ENZED FPR | Cameron Waters | Ford Falcon FG | 01:15.70 | 00:00.31 |
| 3 | A.L.B. Distributors | Andrew Jones | Holden Commodore VE2 | 01:15.75 | 00:00.36 |
| 4 | Eggleston Motorsport | Ant Pedersen | Holden Commodore VE2 | 01:15.76 | 00:00.37 |
| 5 | R&T Pumps/MW Motorsport | Dean Fiore | Ford Falcon FG | 01:15.91 | 00:00.52 |
| 6 | Eggleston Motorsport | Garry Jacobson | Holden Commodore VE2 | 01:15.96 | 00:00.57 |
| 7 | Finance Ezi/MW Motorsport | Andre Heimgartner | Ford Falcon FG | 01:16.02 | 00:00.63 |
| 8 | Wilson Security Racing | Steven Johnson | Ford Falcon FG | 01:16.06 | 00:00.67 |
| 9 | Icebreak Racing | Chris Pither | Holden Commodore VE2 | 01:16.35 | 00:00.96 |
| 10 | United Racing | Paul Morris | Ford Falcon FG | 01:16.39 | 00:01.00 |
| 11 | Thomas Steel Fabrication | Todd Hazelwood | Ford Falcon FG | 01:16.51 | 00:01.11 |
| 12 | Action Racing | Marcus Zukanovic | Ford Falcon FG | 01:16.53 | 00:01.14 |
| 13 | R&J Batteries | Geoff Emery | Holden Commodore VE2 | 01:16.61 | 00:01.21 |
| 14 | Haber Xcavations/MW Motorsport | Morgan Haber | Ford Falcon FG | 01:16.75 | 00:01.36 |
| 15 | Go Karts Go/North Side Fire Se | Aaren Russell | Ford Falcon FG | 01:16.81 | 00:01.41 |
| 16 | Eggleston Motorsport | Paul Dumbrell | Holden Commodore VE2 | 01:16.99 | 00:01.60 |
| 17 | Image Racing | Jack Le Brocq | Ford Falcon FG | 01:17.25 | 00:01.85 |
| 18 | Think Holden | Macauley Jones | Holden Commodore VE2 | 01:17.43 | 00:02.04 |
| 19 | Mocomm Communication | Jim Pollicina | Ford Falcon FG | 01:17.88 | 00:02.49 |
| 20 | Wynn's/Vili's | Josh Kean | Holden Commodore VE2 | 01:17.91 | 00:02.52 |
| 21 | Formula Tech/Interquip Racing | Brett Stewart | Holden Commodore VE2 | 01:18.07 | 00:02.68 |
| 22 | Pacific Hoists/Halda Race Pilo | Fredrik Lestrup | Holden Commodore VE2 | 01:18.39 | 00:03.00 |
| 23 | Street Fighter | Dan Day | Holden Commodore VE2 | 01:18.51 | 00:03.12 |
| 24 | Warrin Mining/Volvo Constructi | Adam Wallis | Holden Commodore VE2 | 01:18.69 | 00:03.30 |
| 25 | Forpark/Aust Custom Moulders | Matt Hansen | Holden Commodore VE2 | 01:18.75 | 00:03.36 |
| 26 | Worldwide Gaming | Tim Macrow | Holden Commodore VE2 | 01:19.17 | 00:03.78 |
| 27 | McGill Motorsport | Aaron McGill | Holden Commodore VE2 | 01:19.22 | 00:03.83 |
| 28 | Rev Trans WA/Evolution Custom | Paul McKinnon | Holden Commodore VE2 | 01:19.45 | 00:04.06 |
| 29 | Voight Contracting | Aaron Tebb | Holden Commodore VE2 | 01:19.83 | 00:04.44 |
| 30 | Gulf Western Oil | Michael Hector | Ford Falcon FG | | |
Practice 2
| | | | | | |
| --- | --- | --- | --- | --- | --- |
| 1 | Infants Friend | Ashley Walsh | Ford Falcon FG | 01:14.33 | |
| 2 | TEAM ENZED FPR | Cameron Waters | Ford Falcon FG | 01:14.56 | 00:00.24 |
| 3 | R&T Pumps/MW Motorsport | Dean Fiore | Ford Falcon FG | 01:14.74 | 00:00.41 |
| 4 | A.L.B. Distributors | Andrew Jones | Holden Commodore VE2 | 01:15.01 | 00:00.68 |
| 5 | Eggleston Motorsport | Garry Jacobson | Holden Commodore VE2 | 01:15.05 | 00:00.72 |
| 6 | Wilson Security Racing | Steven Johnson | Ford Falcon FG | 01:15.09 | 00:00.76 |
| 7 | Finance Ezi/MW Motorsport | Andre Heimgartner | Ford Falcon FG | 01:15.18 | 00:00.85 |
| 8 | Thomas Steel Fabrication | Todd Hazelwood | Ford Falcon FG | 01:15.21 | 00:00.88 |
| 9 | Eggleston Motorsport | Paul Dumbrell | Holden Commodore VE2 | 01:15.28 | 00:00.95 |
| 10 | Go Karts Go/North Side Fire Se | Aaren Russell | Ford Falcon FG | 01:15.33 | 00:01.00 |
| 11 | United Racing | Paul Morris | Ford Falcon FG | 01:15.38 | 00:01.05 |
| 12 | Icebreak Racing | Chris Pither | Holden Commodore VE2 | 01:15.39 | 00:01.06 |
| 13 | Eggleston Motorsport | Ant Pedersen | Holden Commodore VE2 | 01:15.41 | 00:01.09 |
| 14 | Image Racing | Jack Le Brocq | Ford Falcon FG | 01:15.62 | 00:01.29 |
| 15 | R&J Batteries | Geoff Emery | Holden Commodore VE2 | 01:15.63 | 00:01.30 |
| 16 | Haber Xcavations/MW Motorsport | Morgan Haber | Ford Falcon FG | 01:15.78 | 00:01.46 |
| 17 | Think Holden | Macauley Jones | Holden Commodore VE2 | 01:16.22 | 00:01.89 |
| 18 | Pacific Hoists/Halda Race Pilo | Fredrik Lestrup | Holden Commodore VE2 | 01:16.54 | 00:02.21 |
| 19 | Forpark/Aust Custom Moulders | Matt Hansen | Holden Commodore VE2 | 01:16.72 | 00:02.39 |
| 20 | Wynn's/Vili's | Josh Kean | Holden Commodore VE2 | 01:16.99 | 00:02.66 |
| 21 | Street Fighter | Dan Day | Holden Commodore VE2 | 01:17.33 | 00:03.01 |
| 22 | Rev Trans WA/Evolution Custom | Paul McKinnon | Holden Commodore VE2 | 01:17.59 | 00:03.27 |
| 23 | Mocomm Communication | Jim Pollicina | Ford Falcon FG | 01:17.71 | 00:03.38 |
| 24 | Worldwide Gaming | Tim Macrow | Holden Commodore VE2 | 01:17.74 | 00:03.41 |
| 25 | Warrin Mining/Volvo Constructi | Adam Wallis | Holden Commodore VE2 | 01:17.99 | 00:03.66 |
| 26 | Voight Contracting | Aaron Tebb | Holden Commodore VE2 | 01:18.21 | 00:03.88 |
| 27 | Formula Tech/Interquip Racing | Brett Stewart | Holden Commodore VE2 | 01:18.30 | 00:03.97 |
| 28 | McGill Motorsport | Aaron McGill | Holden Commodore VE2 | 01:18.33 | 00:04.00 |
| 29 | Gulf Western Oil | Michael Hector | Ford Falcon FG | | |
| 30 | Action Racing | Marcus Zukanovic | Ford Falcon FG | | |