Sieders secures V8 Ute pole in Townsville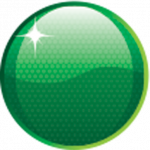 David Sieders has moved into equal lead of the Australian V8 Ute Championship fuelled by Hogs Breath Cafe after claiming pole position in Townsville.
Sieders shot to his 16th ARMOR ALL Pole Award for the weekend's action, setting up a thrilling encounter in the opening race with co-points leader Kris Walton who will start from second.
"I've almost got half the poles I've raced in the Utes," Sieders said.
"I think the best I've ever been here in qualifying is P3, so I've got pole now but the biggest tick in the box will be a podium here."
Walton, although disappointed with the second fastest time, is keen to keep the fight going over the weekend.
"The car was good, we obviously wanted to beat one person to get more points and obviously didn't get it that time," Walton said.
"He got us again but we'll keep fighting and go for the round win now and get back to the lead of the championship with a few points in front," said Walton.
Ryan Hansford put in a great effort in the final minute of the session posting his best time and pushing him into third overall ahead of two-time champion Ryal Harris and Hayman Reese Racing's Jesse Dixon.
West Aussie Rhys McNally was sixth after dominating the practice and the first qualifying session.