Pressure on Hamilton to deliver home victory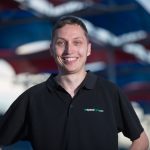 Lewis Hamilton says he will be giving it his all to claim a second British Grand Prix triumph amid growing pressure to claw back the deficit in the title race.
The Mercedes driver dropped further behind team-mate and championship rival Nico Rosberg following a damage limitation weekend in Austria two weeks ago caused by a spin in qualifying.
Although he recovered to finish second at the Red Bull Ring, the 2008 world champion has revealed he will be pushing hard for a second British GP win, not only for national pride, but to close the gap to Rosberg.
The last two races has seen Hamilton walk away with just 18 points compared to Rosberg's 43, which has left the Brit 29 points behind his rival in the championship.
Hamilton's only British GP victory came in 2008 for McLaren.
"I will be doing my utmost to get a result," said Hamilton.
"Its always a special event coming here and seeing the fans.
"It is unbelievable.
"Hopefully we will have a good chance to bring maybe a little bit of joy to the home crowd.
"There have not been many lessons to take from Austria.
"There have been three races now and at least two races where we have a technical problem.
"We have faced some difficulties on the drivers side sometimes it goes well and sometimes it doesn't. We have learnt some things.
Hopes of a home victory lay firmly on the shoulders of Hamilton according to fellow Brit Jenson Button.
The McLaren driver feels a maiden British GP victory will be a tall order and is hoping his former team-mate Hamilton can deliver.
"I personally feel all the pressure is on Lewis", joked Button in Thursday's press conference.
"He has got the best car to make it happen. It would be amazing. The crowd would go absolutely wild over a British victory.
"For us it will be difficult but Lewis has got a good shot."