Franco Guaitoli Memorial Shield on the line in Newcastle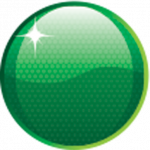 At round four of the CIK Stars of Karting Championship presented by Castrol EDGE later this month, competitors in the KF2 class will have more to fight for than just round honours.
The July 26/27 event, to be hosted by the Newcastle Kart Racing Club, will mark the third running of the Franco Guaitoli Memorial Shield, awarded to the winner of the highly competitive class.
Guaitoli, who passed away in 2012 following a short battle with cancer, was considered one of the most influential people in the Australia karting industry for many years.
Affectionately known as 'Mr PCR', Guaitoli had been involved in karting since the early 1980s and despite retiring early last decade to spend more time with his family, still dearly loved the sport.
Guaitoli led the way for Australian racers to compete overseas providing opportunities for drivers such as Darrell Smith and Ryan Wlodinski in the PCR team.
He was also instrumental in putting Australia on the International karting map through his support of the Oceania Championships during the 1990s.
Kosmic Racing Australia drivers, Cian Fothergill and Dimitri Agathos, etched their name on the Shield over the past two years and Team Principal Peter Galvin is aiming to make it three in a row for the Championship winning team.
"As a team, the Franco Shield means a lot to us because we have a very special relationship with the Guaitoli family," said Galvin.
"Franco dedicated much of his life to the sport of karting and without his passion and dedication the links many of our Australian teams now have with the Europeans may not have been possible.
"He also provided the opportunity for a number of Australia's top talents to test their skills overseas, which was invaluable for their karting careers.
"We've been fortunate enough to have two of our drivers take home the Shield over the past two years and it would mean a lot to everyone in the team if one of our drivers was able to put their name on it again in Newcastle later this month."
The July 26/27 event is the penultimate round of the CIK Stars of Karting Championship, featuring the three CIK classes – KZ2, KF2 and KF3.
It will also see drivers in the TAG 125 Light and Heavy classes battle for the NSW Championship.
The Rookies and Restricted 125 classes will also be in action.