Baird sets the pace in Porsche practice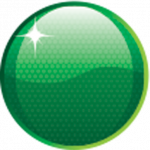 Craig Baird has started his weekend in the Carrera Cup on a positive note with the fastest time in practice on the streets of Townsville.
Despite being a multiple champion in the category, Baird experienced tough outings in Adelaide and Albert Park, before taking a race win at the mini-enduro event at Phillip Island.
Sitting third in the points standings behind Warren Luff and Steve Richards, a good round this weekend will go a long way to having him in the championship mix.
Richards was the pacesetter in the opening session from Luff and Baird, with track conditions improving for the afternoon session.
After taking the final race at Phillip Island with Nick Percat, Shane Smollen was the best in the Elite Category with Phillip Island round winner Stephen Grove next best from James Bergmuller in the opening session.
Smollen repeated that effort in the afternoon session once again from Grove, with Marc Cini setting the third best time.
Teams face qualifying first up tomorrow morning at 7.45am, followed by the opening 17 lap race of the weekend at 11.30am.
VIDEO: Baird and Smollen speak after practice

CARRERA CUP : Practice 2
| | | | | | |
| --- | --- | --- | --- | --- | --- |
| Pos |  No. | Driver | Team | Time | Gap |
| 1 |   1 |  Craig Baird (VIC) | Bonaire/Wilson Security |  1:14.3552 | |
| 2 |  29 |  Michael Patrizi (SA) | Onsite Rental Racing |  1:14.4955 |  0:00.1403 |
| 3 |   7 |  Warren Luff (QLD) | No Second Chance/Phase 8 |  1:14.5767 |  0:00.2215 |
| 4 |  88 |  Shae Davies (QLD) | Davbridge Constructions |  1:14.7049 |  0:00.3497 |
| 5 |  12 |  Steven Richards (VIC) | Laser Plumbing & Electrical |  1:14.7878 |  0:00.4326 |
| 6 | 777 |  Nick Foster (VIC) | Bob Jane T-Marts |  1:14.7945 |  0:00.4393 |
| 7 |  27 |  Sam Power (SA) | Childhood Cancer Association |  1:14.8271 |  0:00.4719 |
| 8 |  77 |  Nick McBride (VIC) | Bob Jane T-Marts |  1:15.0189 |  0:00.6637 |
| 9 |  45 |  Duvashen Padayachee (NSW) | VIP Petfoods |  1:15.0453 |  0:00.6901 |
| 10 |  26 |  Michael Almond (SA) | Copyworld |  1:15.3212 |  0:00.9660 |
| 11 |  56 |  Shane Smollen (NSW) | McGrath Estate Agents |  1:15.9048 |  0:01.5496 |
| 12 |   4 |  Stephen Grove (VIC) | Grove Group |  1:15.9888 |  0:01.6336 |
| 13 |   9 |  Marc Cini (VIC) | Hallmarc |  1:16.0840 |  0:01.7288 |
| 14 |  23 |  Roger Lago (QLD) | JBS Australia |  1:16.1442 |  0:01.7890 |
| 15 |  24 |  Tony Bates (VIC) | Alternative Freight Services/A |  1:16.3398 |  0:01.9846 |
| 16 |  55 |  Renee Gracie (QLD) | Fujitsu Racing |  1:16.3645 |  0:02.0093 |
| 17 |  13 |  James Bergmuller (VIC) | Porsche Centre Brighton |  1:16.4020 |  0:02.0468 |
| 18 |  22 |  Brenton Ramsay (SA) | V.I.P. Home Services |  1:16.6893 |  0:02.3341 |
| 19 |   5 |  Tony Walls (QLD) | Objective Racing |  1:16.8027 |  0:02.4475 |
| 20 |  10 |  Maurice Pickering (QLD) | Finance EZI/Foxtel |  1:17.2036 |  0:02.8484 |
| 21 |  11 |  Ash Samadi (NSW) | Royal Purple Oil/Garth Walden |  1:17.6130 |  0:03.2578 |
| 22 |  39 |  Adrian Mastronardo (NSW) | Veritas |  1:18.4170 |  0:04.0618 |
CARRERA CUP : Practice 1
Pos
Driver
Team
Time
Gap
1
  12
  Steven Richards (VIC)
 Laser Plumbing & Electrical
1:14.8042
2
   7
  Warren Luff (QLD)
 No Second Chance/Phase 8
1:14.8412
0:00.0370
3
   1
  Craig Baird (VIC)
 Bonaire/Wilson Security
1:15.0407
0:00.2365
4
  88
  Shae Davies (QLD)
 Davbridge Constructions
1:15.4372
0:00.6330
5
 777
  Nick Foster (VIC)
 Bob Jane T-Marts
1:15.7175
0:00.9133
6
  27
  Sam Power (SA)
 Childhood Cancer Association
1:15.8495
0:01.0453
7
  77
  Nick McBride (VIC)
 Bob Jane T-Marts
1:15.9273
0:01.1231
8
  26
  Michael Almond (SA)
 Copyworld
1:15.9887
0:01.1845
9
  56
  Shane Smollen (NSW)
 McGrath Estate Agents
1:16.0110
0:01.2068
10
  45
  Duvashen Padayachee (NSW)
 VIP Petfoods
1:16.0589
0:01.2547
11
   4
  Stephen Grove (VIC)
 Grove Group
1:16.4191
0:01.6149
12
  29
  Michael Patrizi (SA)
 Onsite Rental Racing
1:16.4254
0:01.6212
13
  13
  James Bergmuller (VIC)
 Porsche Centre Brighton
1:16.5447
0:01.7405
14
  24
 Tony Bates (VIC)
 Alternative Freight Services/A T
1:16.9248
0:02.1206
15
  55
  Renee Gracie (QLD)
 Fujitsu Racing
1:17.0066
0:02.2024
16
   9
  Marc Cini (VIC)
 Hallmarc
1:17.3517
0:02.5475
17
  23
  Roger Lago (QLD)
 JBS Australia
1:17.6471
0:02.8429
18
   5
  Tony Walls (QLD)
 Objective Racing
1:17.7163
0:02.9121
19
  10
  Maurice Pickering (QLD)
 Finance EZI/Foxtel
1:18.0980
0:03.2938
20
  11
  Ash Samadi (NSW)
 Royal Purple Oil/Garth Walden
1:18.2348
0:03.4306
21
  39
  Adrian Mastronardo (NSW)
 Veritas
1:19.7025
0:04.8983
22
  22
  Brenton Ramsay (SA)
 V.I.P. Home Services
1:20.8937
0:06.0895