Experience and youth for Australian World Cup team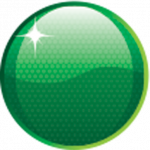 Australia's three Speedway Grand Prix stars will spearhead its 2014 Monster Energy Speedway World Cup campaign at the end of July.
Chris Holder, Darcy Ward and the in-form Troy Batchelor are the anchors of the 10 man squad, with veteran riders Davey Watt and Cameron Woodward bringing many years experience to the Australian team.
Back for 2014 is Jason Doyle – who made his debut in last year's World Cup then went on to win a round of the Australian Championship, finishing second overall.
Team boss Mark Lemon has opted for some surprises in bringing some emerging Australians into the team to get a feeling for being around the World Cup competition.
Looking to the future, Lemon has opted to include rapid youngsters, Max Fricke, Rohan Tungate and Dakota North, whilst the team has been completed with impressive North Queenslander, Josh Grajczonek.
It has been 12 years since Australia won the Speedway World Cup. On paper, the team would enter the opening round fixture at King's Lynn on the evening of July 26 as favourites – coming up against Great Britain (who have a new Team Manager in the form of the experienced Alun Rossiter), a resurgent Team USA and a qualifier that will be determined this weekend.
In the second event, the powerhouse Danish outfit will come up against the Sweden, the Czech Republic and Latvia, whilst Poland has directly qualified for the final by virtue of being the host at the Bydgoszcz arena.
Chris Holder's wrist injury and Darcy Ward's on-going knee injury are of some concern to Team Manager Lemon. Although bouyed by Batchelor's form in Denmark last weekend, he warns that victory in the opening round clash and avoiding the dreaded 'Race Off' will be crucial to Australia's chances.
"Expectations are high, although we tread with caution as we haven't lifted the Ove Fundin Trophy since 2002," said the former Australian representative.
"We need to win at Kings Lynn to get the direct route to the Final and avoid the cut throat Race Off. We have the fire power to win, but can't afford any complacency. Team competition is always fierce when national pride is at stake"
AUSTRALIAN MONSTER ENERGY SPEEDWAY WORLD CUP SQUAD:
Chris Holder – Captain
Darcy Ward
Troy Batchelor
Davey Watt
Cameron Woodward
Jason Doyle
Josh Grajczonek
Dakota North
Rohan Tungate
Max Fricke