Caterham F1 team sold to new investors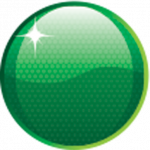 The Caterham Formula 1 team has been sold to a consortium of Swiss and Middle Eastern investors advised by former Hispania Racing team principal Colin Kolles.
Reports suggesting owner Tony Fernandes was angling to sell the team have been circulating for several weeks.
A statement issued by the outfit on Wednesday confirmed the sale with the team's new owners due to take over with immediate effect.
Former Minardi and Midland racer Christijan Albers will run the team with assistance from former Hispania employee Manfredi Ravetto. The pair will replace team principal Cyril Abiteboul.
The squad have also confirmed it remain at their Leafield base and will continue to be known as Caterham F1.
"We are aware of the huge challenge ahead of us given the fight at the bottom end of the Championship and our target now is to aim for tenth place in the 2014 Championship," said Albers.
"We are very committed to the future of the team and we will ensure that the team has the necessary resources to develop and grow and achieve everything it is capable of."
Pressure has been mounting on the team this season as they remain without a point since joining the sport in 2010 under the name Team Lotus.
Former owner Fernandes stated at the start of the season that he would leave the team if they failed to make significant progress this season.
The team are last in the championship standings behind rivals Marussia, who scored their first points finish in their history at May's Monaco Grand Prix.