Australians confirmed for Suzuka 8 Hour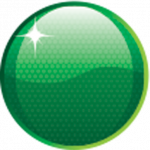 Jamie Stauffer, Josh Hook and Troy Herfoss have been confirmed by Team Honda Racing to compete at the highly regarded Suzuka 8 Hour World Endurance race later this month.
Two-time Australian Superbike champion Stauffer and former national Supersport champion Herfoss will pair up for the Dream RF Sakurai Honda squad at the Japanese track.
It leaves Hook to ride for the rival Idemitsu Honda Team Asia for the July 27 event with the riders taking a break from their Australasian Superbike commitments.
Each will take charge of CBR1000RR Fireblades as their Suzuka mounts.
"Suzuka is one of the most iconic races on the calendar and it's long been an event that the very best riders want to win, and I'm no different," Stauffer said.
"I've had a couple of goes and done okay, but I would really like to win it, so like previous years I will be trying as hard as I can for the win."
Hook is no stranger to the event having raced there last year.
"It'll be strange racing against my regular teammates Jamie and Troy, but also a challenge, I really want to beat them," Hook said.
"As I learned last year, it's a very long race and experience is everything, so I feel I am much better equipped this year for a good result.
Team Honda Racing's newest member Herfoss will be making his debut in the Suzuka event.
"The boys have been talking the race up for a while now, so I'm pretty keen to get to our first test session to find out," Herfoss said.
Stauffer, Hook and Herfoss will undertake two test sessions at Suzuka this month prior to the race.