Ricciardo: F1 drivers against new safety car rules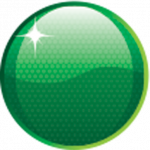 Red Bull Racing's Daniel Ricciardo says both he and his fellow F1 drivers are opposed to the new Safety Car restart rule due to be implemented next season.
The Australian admitted that F1 drivers have already aired their disapproval of the move which will see standing restarts resume races after Safety Car periods.
The rule will not be implemented if the Safety Car is called upon in the first two laps of the race or if there are less than five laps remaining.
Ever since the proposed overhaul of the format was tabled last month, the new rule has been met with widespread criticism from fans.
In last week's Speedcafe Pirtek Poll more than 75% of readers who took part voted against the decision to introduce the new rule.
However, it appears F1 drivers share the same opinion, with Ricciardo leading the comments against the new rule.
The Western Australian believes the new Safety Car format, which will see cars grid up after the Safety Car peels into the pits before a full standing restart, is too harsh on the race leader.
"We did, we all pretty much disagreed as far as I am aware," said Ricciardo.
"I will let the veteran drivers speak their minds. I said I don't think it is the best thing. We will see what other drivers say about it.
"I don't want to go into it too much, but if you are leading the race by 20 seconds, the safety car comes out and you lose that 20 seconds advantage, then what was looking like an easy victory is still questionable.
"That is already a big disadvantage for the leader who has worked hard to build up that gap.
"To then put him on the start, and anything can happen at the starts, not only an accident, but you get a poor start you can be from first to fourth before Turn 1, it seems harsh on the leader."
The Canadian Grand Prix winner has also questioned the safety aspect of the new format which he feels needs to be seriously addressed.
"What is happening with the tyres? If you cannot change them you will lose a lot of temperature. At first my argument was the big disadvantage for the leader, but the big one that everyone is talking about is safety.
"Starts in F1 are already quite tight a lot of the time and that is with new tyres, and tyre warmers.
"If we have tyres with 20 laps on them or even more, because when there is a lot of rubber that has been taken off the tyres, they don't hold temperature, it will be significantly more difficult."