Ecclestone threatens to axe Monza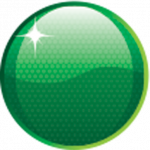 Formula 1 overlord Bernie Ecclestone has given a firm indication that Monza will be axed from hosting the Italian Grand Prix after 2016.
In an interview with the respected Italian publication Gazzetta dello Sport, Ecclestone claimed that the fabled Monza circuit will likely be chopped owing to 'commercial' reasons.
"It's not good. I don't think we'll do another contract, as the old one has been disastrous for us from a commercial point of view," Ecclestone said.
"So it's bye-bye after 2016."
The Italian Grand Prix has been conducted at the supremely fast Monza circuit just outside Milan in an almost uninterrupted run since 1948.
The sequence was broken only in 1980 when Monza was undergoing refurbishments which saw the Italian GP switched to Imola.
F1's television popularity in Italy has slumped through digital and social media options, however Ecclestone admitted that if Ferrari regained its lustre from the Michael Schumacher era it would certainly help.
"If Ferrari started to end up first and second in qualifying and races… TV ratings would improve everywhere. Ferrari is worldwide passion," he said.
Ferrari's own Mugello circuit has been touted as a potential replacement host for the Italian Grand Prix, although Ecclestone denied that any proposal for such a move has been made.