Dunlop tyre preview: Castrol Townsville 500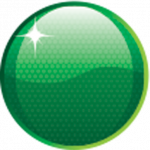 It's Townsville this weekend which has become one of the best events on the calendar after the inaugural race in 2009.
The races are similar to Darwin with two shorter 125km sprints on Saturday and a longer 250km enduro on Sunday.
Unlike Darwin where two sets of soft could be used in the Sunday race, the only tyres available for the Reid Park races are the hard and tough Dunlop Sport Maxx control tyre.
These tyres are so robust that every team has a good handle on them so don't expect many surprises.
The Triple Eight boys have an awesome record on the Sport Maxx control tyre so its a question of who can challenge them?.
It's anybody's guess but expect BJR , Volvo, HRT and FPR, particularly Mark Winterbottom and David Reynolds who is overdue for a win.
I personally believe that there should be a 250km race each day with limited Dunlop Sport Maxx soft tyres available as in Darwin.
Darwin was the best race on Sunday I have seen in years and all due to the Dunlop softs.
V8 Supercars, think about that please .