Fernandes closes on Caterham F1 sale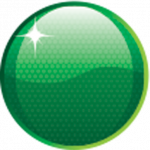 The future of the Caterham F1 team is expected to become clearer this week with owner Tony Fernandes poised to sell the minnow outfit.
Speculation has been rife for some months that Caterham's Leafield, United Kingdom, based F1 division is for sale.
Initially operating under the Team Lotus brand, the squad has failed to score a point since it joined the championship in 2010.
The Colin Kolles-led Forza Rossa project, which is working towards an entry next season, has been linked to a buyout, while others reportedly in the frame include investment groups from the Middle East and Switzerland.
Having publicly denied any intention to sell as recently as late May, Fernandes hinted at a sale before closing down his personal Twitter account on Friday.
"F1 hasn't worked, but love Caterham Cars," he wrote.
Team drivers Marcus Ericsson and Kamui Kobayashi have recorded best finishes of 11th and 13th respectively across the opening eight races of the 2014 season.
Caterham Cars and the squad's GP2 operation are thought to be unaffected by the F1 team sale.