Blanchard breaks lay-off for Townsville Ute drive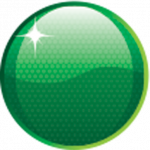 Former Formula Ford champion and ex-V8 Supercars full-timer Tim Blanchard will return to the V8 Ute Racing Series for Round 4 at the Castrol Townsville 500 meeting this weekend.
Blanchard is set to drive the CPS Products/ Fightweb Holden prepared by Williams Race Tech at the Reid Park street circuit.
The 26-year-old's fourth ever appearance in the Ute series will mark his first competition meeting since driving the #17 V8 Supercars Falcon for Dick Johnson Racing at the Sydney 500 meeting last December.
"It's been at least six months since I last drove, so I'll be dusting off the old suit for this one and I'm looking forward to it," said Blanchard, who works as a marketing manager for his family's CoolDrive business during the week.
"It's one of my favourite events, the whole town gets behind it.
"It will be a bit of a learning curve this weekend as I've heard the Utes have changed quite a bit since I last drove, with a new clutch and suspension package, but it will be exciting to see what the changes are like.
"It's always challenging with the close racing in the Utes, which is what I enjoy most."
Team Manager Wayne Williams is confident the Melbourne driver will put in a solid weekend even though he has not had time for any pre-event testing.
"I'm confident he'll do well this weekend, he's learnt a lot since he's been away racing in the V8 Supercars and I think he'll surprise a lot of people," explained Williams.
Blanchard raced full-time last year for DJR and also competed in the V8 Supercar Development Series from 2010– 2012.
The former Australian Formula Ford champion drove with Todd Kelly in the 2012 endurance races and was subsequently called up to replace Kelly after he succumbed to a shoulder injury for the final three rounds of the same season.