Pagenaud survives incident-packed Houston race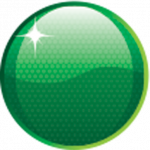 Frenchman Simon Pagenaud claimed his fourth career win in the final leg of the Houston IndyCar double-header.
Pagenaud led home a career best one-two for Schmidt Peterson Motorsports with rookie Mikhail Aleshin claiming second ahead of Jack Hawksworth.
After qualifying 18th, championship leader Will Power was running third late in the race before encountering a problem with two laps remaining, limping across the line in 11th.
Before mid-race Power had stayed on strategy and shot up the order to be third behind his team-mate Helio Castroneves and Pagenaud.
Both Castroneves and Pagenaud had command early in the race with the Brazilian on track to make more inroads into Power's points lead.
But the race turned sour for Castroneves who was eliminated after 42 of the 90 laps in a race littered with incidents.
Race 1 podium winner Carlos Munoz clouted the wall mid-race causing terminal damage to his front right bringing out the yellow.
On the restart Sebastien Bourdais (KVSH Racing) dived underneath Power to claim third in turn six with Pagenaud claiming the lead from Castroneves soon after.
Then polesitter Castroneves crashed out when he moved across with Bourdais collecting the back of the Shell-liveried car with the Frenchman seemingly committed to his line.
"There was not much I could do about it. I couldn't get my hand off the steering wheel," a dejected Castroneves said, nursing an injured hand in the crash.
"I had no idea that he (Bourdais) was there," Castroneves said.
"When I'm attacking I can't have eyes in the back of my head. I am upset because we had a great car and there were 40 laps to go and I wasn't panicking to get the lead back."
On the restart Juan Pablo Montoya demoted his team-mate Power to fourth as the Colombian continued a concerted charge.
Power began sliding back through the field, hampered by a balance issue in his Penske Chevrolet.
Bourdais continued to soldier on with a damaged front wing from his altercation with Castroneves, slipping back several positions.
A full course caution for Josef Newgarden, who was stopped with a right wheel problem at turn 4, saw the final round of pit stops for many of the leading contenders.
Both Power and Marco Andretti returned to the track, gaining positions on Montoya.
With 15 laps to go Takuma Sato crunched the wall bringing out another full course caution as Pagenaud continued to lead from Aleshin.
Power struck a problem in the closing laps seeing what would have been a great escape snuffed out when he limped across the line just outside the top 10 with a broken front suspension, scant reward for his charging efforts.
Ryan Hunter-Reay salvaged a strong sixth position, avoiding many of the incidents to gain some crucial ground on Power in the points race.
In an at times titanic battle with Hawksworth and Montoya, Charlie Kimball finished fourth three spots ahead of the Penske driver  in seventh who finished one place ahead of Ganassi driver Ryan Briscoe.
Following his maiden IndyCar triumph, Carlos Huertas was eliminated in the early going.
See below for Race 2 of the Houston double-header
| | | | | |
| --- | --- | --- | --- | --- |
| 1 | Simon Pagenaud | Dallara/Honda | 90 | 1:51:43.06 |
| 2 | Mikhail Aleshin | Dallara/Honda | 90 | +7.2622 |
| 3 | Jack Hawksworth | Dallara/Honda | 90 | 17.0208 |
| 4 | Charlie Kimball | Dallara/Chevrolet | 90 | 18.5927 |
| 5 | Sébastien Bourdais | Dallara/Chevrolet | 90 | 20.2366 |
| 6 | Ryan Hunter-Reay | Dallara/Honda | 90 | 25.3920 |
| 7 | Juan Pablo Montoya | Dallara/Chevrolet | 90 | 30.2312 |
| 8 | Ryan Briscoe | Dallara/Chevrolet | 90 | 30.5917 |
| 9 | Marco Andretti | Dallara/Honda | 90 | 31.3259 |
| 10 | Tony Kanaan | Dallara/Chevrolet | 90 | 50.3098 |
| 11 | Will Power | Dallara/Chevrolet | 90 | 1:12.7735 |
| 12 | Justin Wilson | Dallara/Honda | 89 | 1 Lap |
| 13 | Mike Conway | Dallara/Chevrolet | 89 | 1 Lap |
| 14 | James Hinchcliffe | Dallara/Honda | 89 | 1 Lap |
| 15 | Luca Filippi | Dallara/Honda | 88 | 2 Laps |
| 16 | Graham Rahal | Dallara/Honda | 87 | 3 Laps |
| 17 | Sebastian Saavedra | Dallara/Chevrolet | 84 | 6 Laps |
| 18 | Scott Dixon | Dallara/Chevrolet | 78 | 12 Laps |
| 19 | Takuma Sato | Dallara/Honda | 74 | Contact |
| 20 | Josef Newgarden | Dallara/Honda | 61 | Mechanical |
| 21 | Hélio Castroneves | Dallara/Chevrolet | 48 | Contact |
| 22 | Carlos Muñoz | Dallara/Honda | 40 | Contact |
| 23 | Carlos Huertas | Dallara/Honda | 2 | Spun off |
See below full points
| | | |
| --- | --- | --- |
| 1 | Will Power | 405 |
| 2 | Hélio Castroneves | 366 |
| 3 | Ryan Hunter-Reay | 364 |
| 4 | Simon Pagenaud | 346 |
| 5 | Juan Pablo Montoya | 289 |
| 6 | Marco Andretti | 281 |
| 7 | Carlos Muñoz | 270 |
| 8 | Sébastien Bourdais | 242 |
| 9 | Scott Dixon | 237 |
| 10 | James Hinchcliffe | 230 |
| 11 | Tony Kanaan | 226 |
| 12 | Justin Wilson | 221 |
| 13 | Ryan Briscoe | 221 |
| 14 | Jack Hawksworth | 219 |
| 15 | Charlie Kimball | 213 |
| 16 | Mikhail Aleshin | 211 |
| 17 | Carlos Huertas | 204 |
| 18 | Graham Rahal | 180 |
| 19 | Takuma Sato | 171 |
| 20 | Josef Newgarden | 171 |
| 21 | Sebastian Saavedra | 166 |
| 22 | Mike Conway | 152 |
| 23 | Ed Carpenter | 104 |
| 24 | Oriol Servià | 88 |
| 25 | Kurt Busch | 80 |
| 26 | J.R. Hildebrand | 66 |
| 27 | Sage Karam | 57 |
| 28 | James Davison | 34 |
| 29 | Jacques Villeneuve | 29 |
| 30 | Alex Tagliani | 28 |
| 31 | Luca Filippi | 24 |
| 32 | Townsend Bell | 22 |
| 33 | Pippa Mann | 21 |
| 34 | Martin Plowman | 18 |
| 35 | Buddy Lazier | 11 |
| 36 | Franck Montagny | 8 |