Foust slides to World RX win in Finland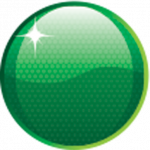 American racer Tanner Foust came through treacherous wet conditions to win the fourth round of the FIA World Rallycross Championship in Finland.
The two-time Global Rallycross champion led the Supercar final from start to finish as he claimed his maiden World Rallycross victory at a rain-soaked Kouvola circuit.
Lydden Hill winner Andreas Bakkerud finished second after an intense battle with team-mate and championship leader Reinis Nitiss.
"I'm absolutely delighted," said Foust.
"This is such a challenging track and with rain it is unbelievably difficult.
"When you're not at the front it's murder to see where you're going as the car is caked in mud from the moment you're off the line.
"I have to say the Polo is very, very good. The VW Marklund team have done an excellent job with the car."
The Markland Motorsport Volkswagen Polo of Anton Marklund led the proceedings at the end of the first two heats on Saturday with former F1 world champion Jacques Villeneuve handily placed to make the semi-finals for the first time in 12th spot.
While Marklund remained in the running to continue his form into Sunday, it was Bakkerud who ended up topping the Intermediate classification after the fourth and final heat.
Marklund finished second ahead of Nitiss and Foust. Derek Tohill secured a place in the semi-finals for the first time this season in eighth, while Petter Solberg, Timur Timerzyanov and Liam Doran squeezed into the all important top 12.
A puncture for Villeneuve in the final heat ended any hopes of making the semi-finals as he finished in 16th position.
Nitiss made no mistakes in the first semi-final as he shot to victory from Bakkerud and Krzysztof Skorupski.
Foust showed his class at the technical Finnish circuit after winning the second semi-final with ease. Marklund finished a lonely second comfortably in front of Solberg as the trio progressed to the final.
Heavy rain made the surface extremely slippery for the final but it failed to disrupt Foust who cruised to a 3.6s victory over Bakkerud and Nitiss.
Nitiss continues to lead the championship standings with a 14 point lead over Bakkerud.
The FIA World Rallycross Championship heads to Sweden's Holjes Motorstadion for round five on July 5-6.