CAMS vows to push for govt grants boost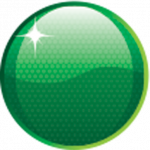 The Confederation of Australian Motor Sport will continue the fight for an increase in government funds after the annual allocation for the new financial year remained stagnant.
CAMS is set to receive $339,800, the same as last year after the Australian Institute of Sport (AIS) announced its annual investment allocations to sports for 2014-15.
Sailing has been allocated the highest distribution of support at $8,096,400, a lift of $1.25m.
While disappointed at the allocation, CAMS acknowledged that it had at least avoided a decrease in funding, citing a more dedicated effort to driver development through its CAMS Academy.
"It is pleasing that in these times of financial restraint we have been afforded the same level of total funding as last year." CAMS chief executive Eugene Arocca said.
"Whilst disappointed that our position has not changed, we will use the next 12 months to build a compelling case for future increased funding.
"The conduct by CAMS of more junior academies with other junior development initiatives over the next 12 months will build a case for Australian motor sport to receive more funding from the government.
Arocca said motor sport continued to fall in the shadow of Olympic sports.
"We believe that our best chance to receive more funding lies in the immediate period pre and post the Rio de Janeiro Olympics (2016)," he added.
"And I remain confident that we will make some major gains under the Winning Edge criteria in order to justify more money for motor sport."