Troy Batchelor second at Danish SGP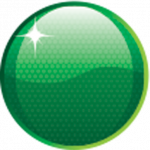 Queensland's Troy Batchelor has secured his best ever Speedway Grand Prix finish in Denmark, finishing second and netting 20 Championship points.
Batchelor was on track to become the first rider since Tomasz Gollob in 2010 to complete the perfect scorecard at a Grand Prix. That was until Niels Kristian Iversen sent the home town crowd into raptures with the Grand Prix victory, crossing the line just a wheel in front of the tenacious Australian.
The result places Batchelor just eight points from the top eight qualification zone and almost doubled his entire Championship scores this season.
The juibilant Queenslander admits it represents a turning of the corner in his Grand Prix career. 
"I think I really needed that result today to give me that boost and try and pick myself up and get into that top eight," said Batchelor.
"Today was one of those days where speedway was easy. I didn't learn anything – I just went and rode. It's weird – it felt like it was in slow motion. I knew where people were going to go, I cut back and I passed them." 
Batchelor's result put the exclamation point on what had been an amazing night for Australian motorcycling.
American superstar, Greg Hancock took the World Championship lead from Tai Woffinden through finishing third after a fierce battle with Wildcard, Peter Kildemand.
Woffinden bowed out at the semi-final stage with nine points, equal to that of the other Australian competing, Darcy Ward. Ward has now moved a place in front of Chris Holder on the points standings to sixth, some 13 off the peak. Holder – who sat out of Denmark due to a wrist injury – is expected to return at the next Grand Prix.
Nicki Pedersen – who was at the head of controversy after the last Grand Prix – managed a lowly five points in front of his home crowd.
Adding to the Australian flavour of the night, the trophies were presented by Crown Prince Fredrik of Denmark – who's wife, Princess Mary is Australian.
The World Championship now moves to its marquee event, the British Grand Prix at the Millennium Stadium in Cardiff on July 12.
VIDEO: Danish SGP Final – Troy Batchelor's amazing run: